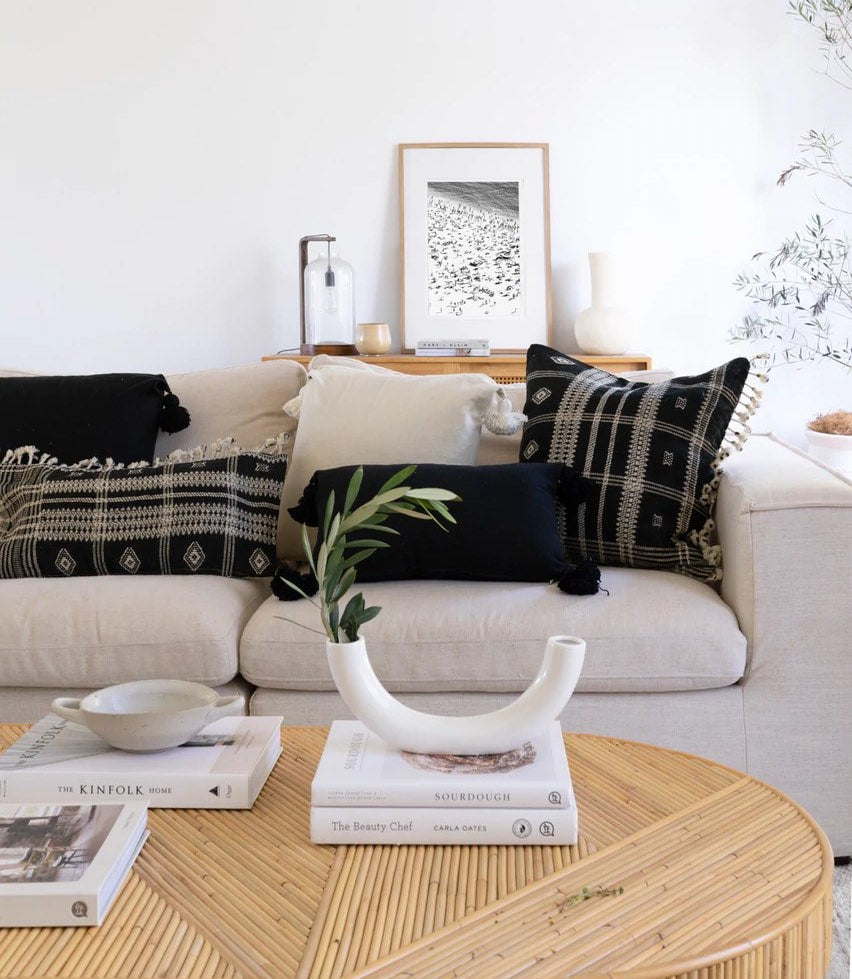 With shorter days and (much!) cooler nights upon us, now is the time to get your home feeling cosy for winter. 
Not sure where to start?  These tips will help make your home feel like the perfect sanctuary to take comfort in during the months ahead.
Texture
Layering your living spaces with a variety of textures will look and feel inviting - perfect for those chilly days when you don't want to leave the house.
Cushion covers, throw blankets, rugs and wall hangings in a variety of texture and organic fabrics will not only make you feel cocooned, but will also help to trap heat and keep your house warm.
Look for nubby fabrics, embroidery and tassel details, and natural materials like linen, wool, sheepskin and rattan.
Fragrance
Have a few candles on rotation to help you relax and unwind when going outdoors to chill out isn't an option.
The flickering light of candles will create an inviting warmth to your home - and the fragrance can help mask any unpleasant odours that might be hanging about when it's too cold to open up the windows.
Lighting
Throughout the cooler months, keep the down lights to a minimum and create a snug, welcoming space with the use of lamps and pendants.
Choosing warm white (not cool) bulbs for your lamps will help warm to visually warm up your home, and create intimate zones for you to relax in.
Throw blankets
Throw blankets are your best friend throughout winter - scatter them over your lounge to soften the look of your living room (and provide an extra layer to snuggle under).
Layer them on beds for added warmth in your bedroom, and even keep some outside for a cosy afternoon in the winter sun. 
Timber
Choosing furniture and decor in golden-hued timber will give your home a sense of warmth and will ground your space.
Incorporating timber into your decor will also help you feel more connected to nature when it's too cold to spend much time outdoors.