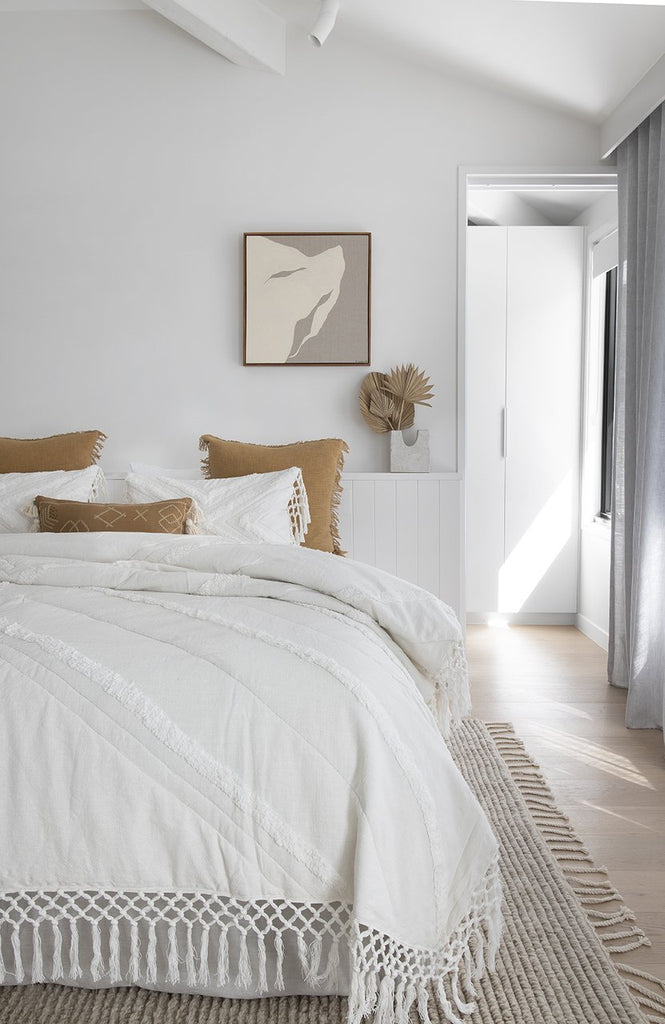 After the excitement of Christmas has come and gone, just like us our homes can start feeling a little stale and in need of a pick me up.  
With (hopefully) a little bit of extra time up our sleeves over the holidays, the new year is the perfect opportunity to breathe new life in your home and start afresh, organised and reinvigorated. 
Here are our top tips for starting the new year with a clean and well organised home.
Un-deck the halls
Traditionally, Christmas decorations are taken down on the 12th day of Christmas (i.e. January 5) - we don't recommend leaving them any longer than this or they can start to feel a bit past their prime.  Particularly in Australia if you have a live Christmas tree, it starts looking pretty sad much past Christmas Day!
Store any decorations for next year, discarding any broken items or tinsel that's starting to look too ratty.
Declutter
Go through each room one at a time and look for items that you no longer love or haven't been used in the past year. 
Create piles for what can be donated to charity, what can do with a fix up or a good clean, what can go into longer term storage (garage or under the house) and what needs to be tossed.
Dust, wipe, sweep & vacuum
Start from the ceiling and work your way down, removing any cobwebs, stray bits of tinsel or pine needles that have accumulated.
Particularly if you've done a lot of entertaining, pay attention to light switches and architraves which tend to accumulate lots of fingerprints, and give the floors a good vacuum and/or mop to remove signs of festive foot traffic and champagne spills.
Clean out the fridge and freezer
Your fridge & freezer have no doubt been working overtime over the festive season - take stock of what's in there, discarding any leftovers past their due date, and give it a good wipe down.  
Show your plants some love
If you have any indoor plants, they may have been neglected over the silly season.  Where appropriate, give them a good watering and fertilise where necessary, and wipe down their leaves if any dust has accumulated on them.
Take stock
Now that you've decluttered and given everything a good clean, take stock of what you might be missing - the post-Christmas sales are a great way to take advantage of lower prices for items you'll need for the year ahead.
Think about what storage you or your families might benefit from in the year ahead, if you need to update any bedlinen or towels, or if you want to update your living spaces with some beautiful new cushions, artwork or accent pieces.
With a few hours and a little elbow grease you're on your way to starting the new year off on the front foot, with a home that's refreshed and pleasant to be in.  
Happy new year!