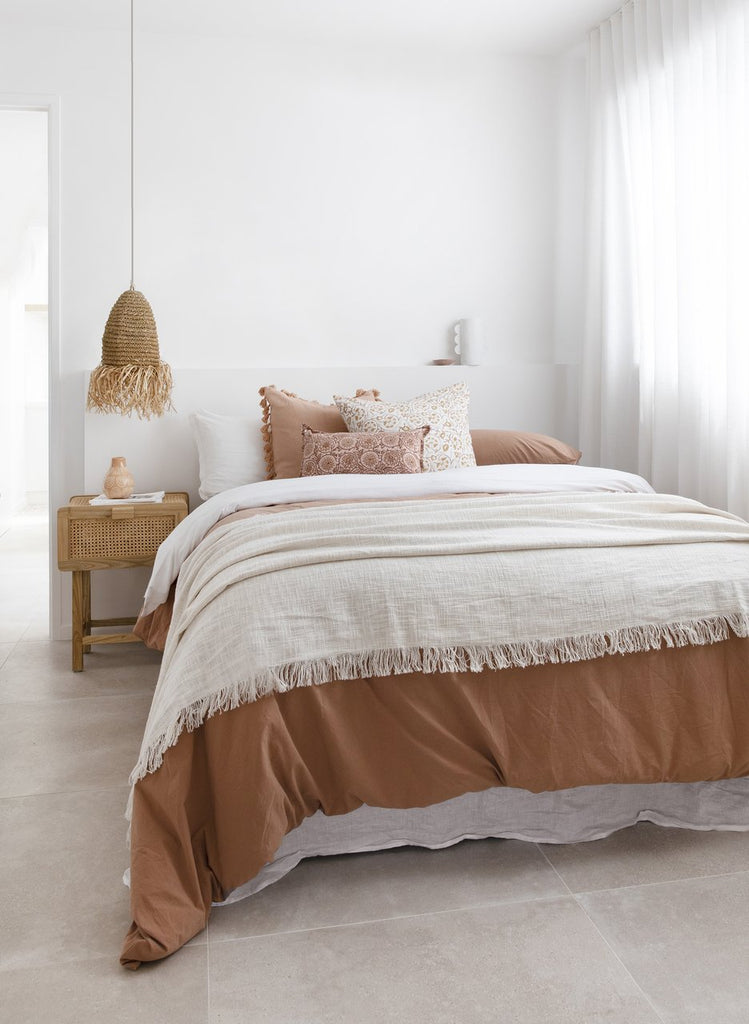 After a year that felt weirdly hectic - even though most of us were stuck at home! - a bit of downtime over the new year is just what you need to take stock of your bedding and linen.
Whether one of your new years resolutions is to get more organised, or you're sick of the sight of your existing bedding arrangements, this step by step guide will give you everything you need to refresh your linen cupboard for 2022.
1. Take stock
Find a decent sized area in your home where you can lay out everything you currently own - this includes quilts, sheets, pillows & pillow cases, decorative cushions, blankets, bedcovers and towels.
Take a note of what you're in short supply of, if anything needs mending, if anything is stained, and what you already have plenty of. 
And if theres any bedding or linen you haven't used in over a year but are saving it for whatever reason (or just don't like!), now might be a good time to say goodbye to it.
2. Clean it up
Once you've removed everything from your linen cupboard, give it a good clean making sure it's dust free and there's no mould growing anywhere. Let it air for a while and make sure it's dry before replacing the linen you'll be holding onto.
Popping in something to give your linen a lovely, subtle fragrance is also a good idea - sprigs of lavender, cedar balls or reeds from a room fragrance diffuser you're done with will work well. 
3. Get washing
Wash all your linens and any bedding (provided the care label allows it) and allow it all to line dry.  Any bedding that can't be washed will also benefit from some time in the sun to air it out and kill any bacteria.
While the beds are bedding free, vacuum each mattress and turn if required, giving it some time to breathe before putting your fresh linen back on.
4. Go shopping, and get fixing!
If you have any linen or bedding that needs mending, do this before you put it back in the cupboard or you'll never get to it - trust us!
Identify any gaps and go shopping for any items that need replacing.  
5. Store it
Store any linen or bedding you aren't using immediately back into your linen cupboard.  
If you're tight on space, consider storing any off-season items (e.g. heavy quilts in Summer) or items such as guest towels in an alternate storage area to give your main linen cupboard space for everything you need on a regular basis.
And voila! You now have all the linen and bedding you'll need to encourage restful nights and easy organisation for the year ahead.