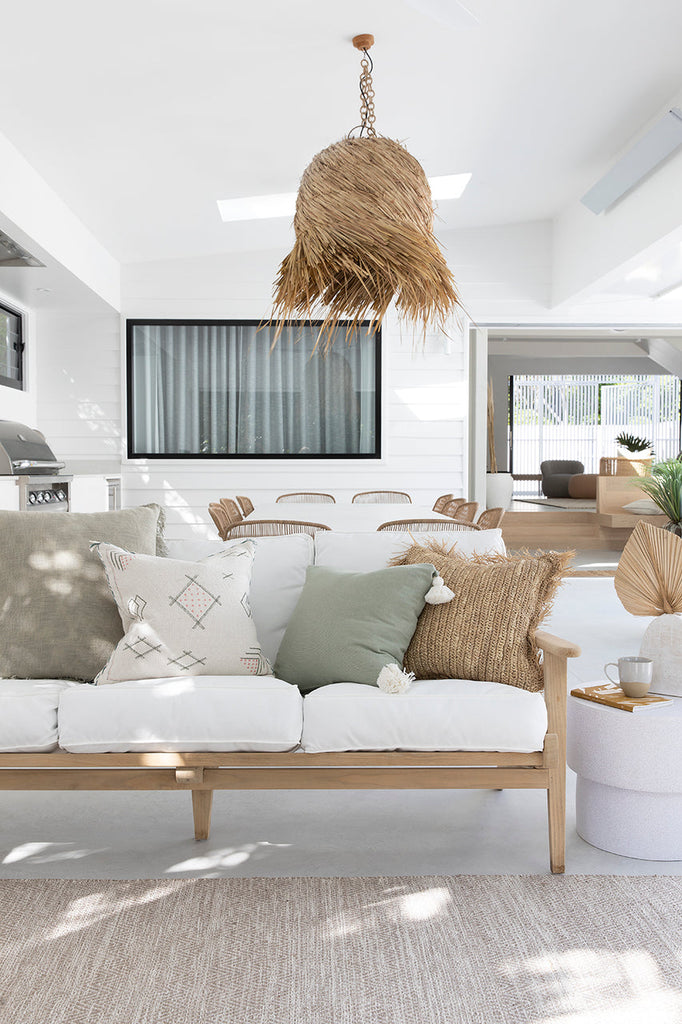 Over the past few years, the colour dubbed "millennial pink" has worked its way through our homes, and it's no surprise - the gorgeous spectrum from dusty rose, apricot, salmon and terracotta is the perfect backdrop to so many decor styles.
And while we still wholeheartedly embrace the beautiful earth toned pinks, it's time for the new kid on the block to have its day - green.
From soft sage and muted olive through to a more vibrant emerald, all shades of green are about to have their moment in the sun.
And it's no surprise - after a couple of years being cooped up indoors with many of us spending hours on laptops and devices, green helps keep us connected to nature and offers a grounding effect.
Here are some of our favourite ways to help you introduce shades of on-trend green to your home.
Cushions
An array of cushions in a soft sage green are a quick and easy way to introduce more green to your home.  
Try our Saira, Tara, or Soho cushions in sage, which will blend effortlessly with many existing combinations in your home. 
Throw blankets
Throw blankets are another easy way to introduce shades of green, either in your bedroom, lounge room or outdoor space. 
We love throws because they not only help change the look of your living space, but also provide extra warmth wherever you need it as the weather cools down.
Try our Harmony throw in olive to recreate this look.
Towels
Bring your bathroom up to date with some towels or bathmat featuring 2022's "it" colour.   We love Turkish cotton for its amazing absorbency and luxurious, soft feel.
Try our minx bath towels which feature on on-trend eucalyptus, rust, peach and white geometric pattern.
Plants
An easy way to add more green to your home without any commitment is with greenery of course! 
Freshly cut foliage is a beautiful way to introduce green into your home but if you aren't keep on buying or sourcing it each week, try faux flowers - if you purchase good quality artificial stems no one will know the difference.