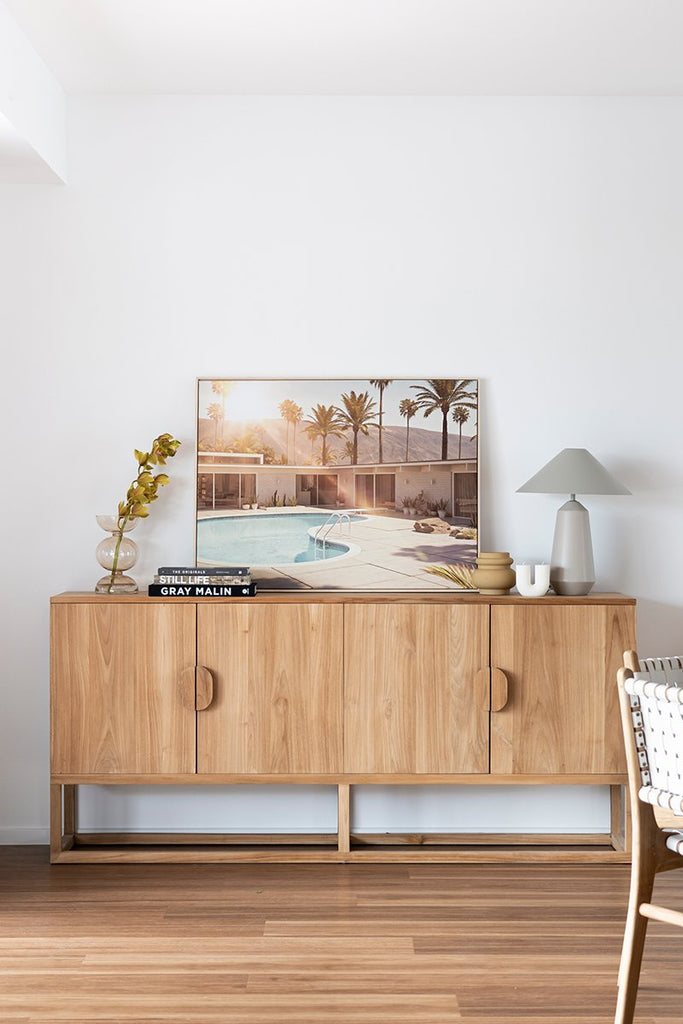 We've recently added some new pieces to our Sea Tribe furniture range, and we know you're going to love them as much as we do! 
Crafted to perfection using heirloom quality materials, these pieces will not only stand the test of time and be handed down for generations, but they'll look absolutely stunning in your home right now.
Made from high grade sustainable teak, the Jolie Buffet/Sideboard is presented with a fine sanded finish and will complete any room.
It is solid and unique in its structure and design and will suit a broad range of styles - anything from boho to scandi, contemporary to retro. It is such a beautiful piece of furniture that is eye catching yet versatile.
Inspired by the raw coastal beauty of Australia's East Coast, the Hunter Round Dining Table is created from 100% natural American Oak that has been ethically and sustainability sourced. It has been hand sanded so smooth and fine, it has required no resin or stain. 
Although it's an absolute showstopper as is, it also features a very convenient design, with storage shelves and doors underneath the table top - perfect for crockery or any other table settings you need to put out of the way when the table is not in use.
The Hunter Dining Table is extremely solid and perfect to be handed down from generation to generation. 
 The Leather Strap Dining Chair (and Stool!)
The leather strap dining chair (also available as a stool) is a contemporary chair that will look stunning in any contemporary, boho, scandi or retro home.
In a solid teak frame, the chair features a woven leather design that adds a soft, warm, organic feel to your home.