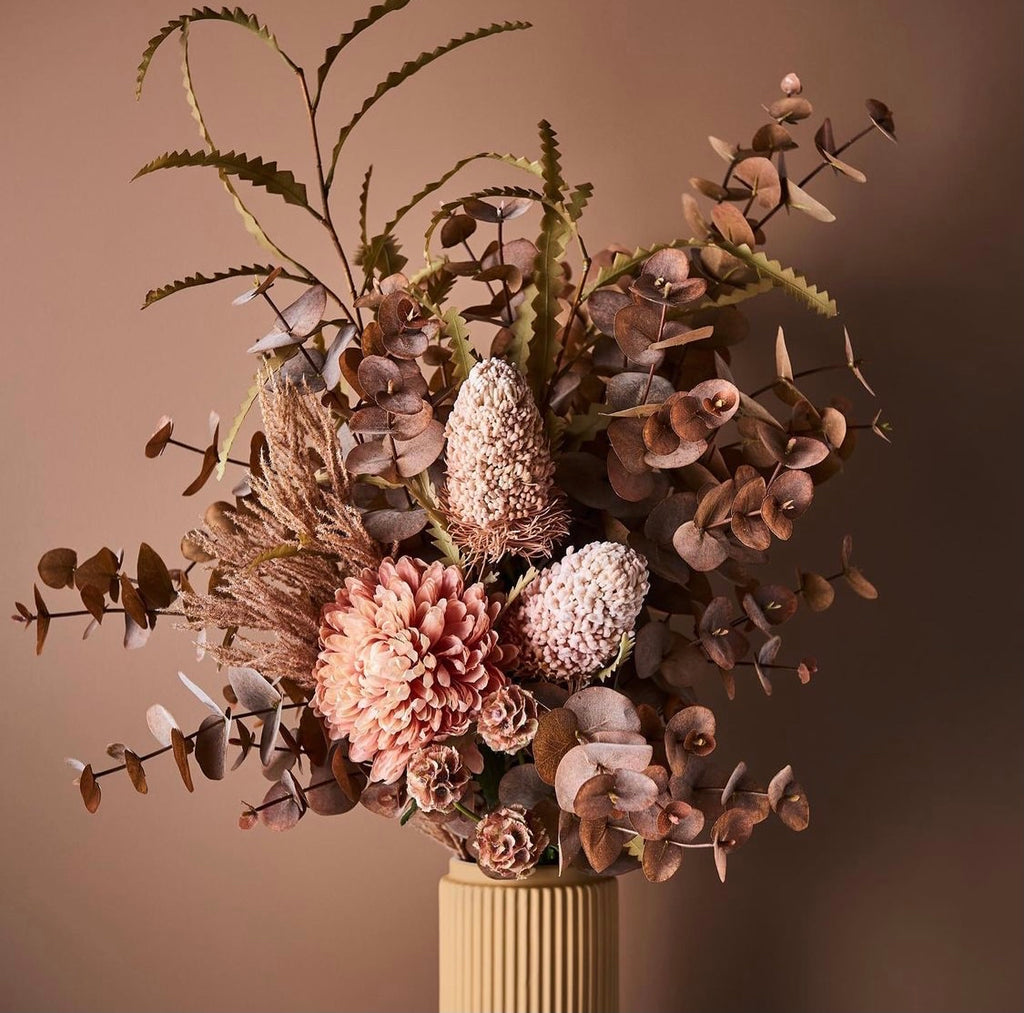 We're sure we aren't the only ones who have a major flower crush, but aren't so keen on them wilting after just a few days.
With that in mind we've brought to you an absolutely stunning range of hyper realistic faux flowers that will keep on blooming all year round.
For lovers of Australian native flowers, we have eucalyptus in on-trend shades of ivory, dusty pink & coffee, as well as an i-can't-believe-it's-not-real banksia stem. 
These look beautiful as a single stem but are absolutely stunning as a complete arrangement.
Also available are ruscus in coral, blush and fog, along with plume grass, pampas spray and palm fan spears which will look divine among boho decor but can also work seamlessly within contemporary & coastal homes depending on how you style them.
Any of these can be displayed as a single stem in a narrow vase, but in complementary shades it's hard to go wrong when selecting a group of these to display en-masse as a show stopping arrangement in your living room, dining room, entry way or even your bedroom.
The best part?  With minimal effort these blooming beauties won't just last a week, they'll last a lifetime.
Complement your faux flowers with our recently released range of stunning vessels.