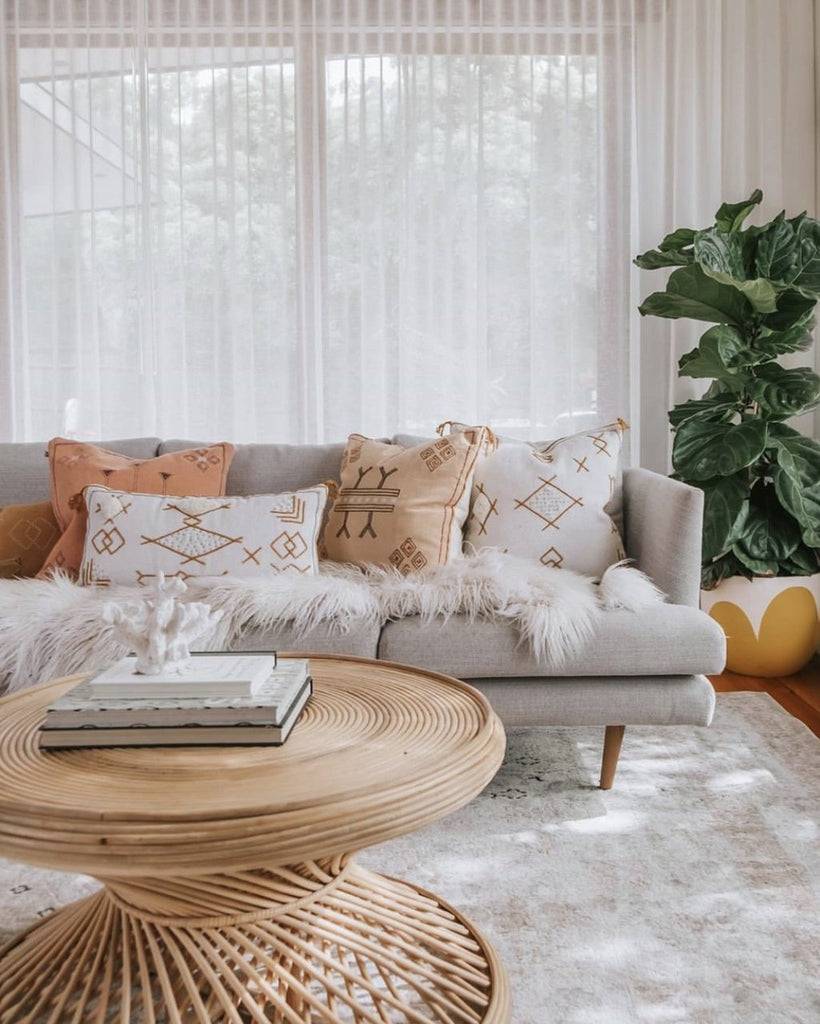 Bored of the sight of your home?  Particularly for those of us in lockdown, it's almost impossible not to be.
But with a few simple updates you can refresh your living space and start enjoying it again.
Cushions
Cushions are one of the easiest and most effective way to change up the look of your living room or bedroom. 
Keeping a few different covers on hand is also an easy way to give your home a new look for the change in season.
Mix up plain cushions with those with details such as tassels & embroidery to create interest.
Throws
Adding a new throw blanket to your lounge or bed can completely transform your space - a light shade can help brighten up a dark space and is a beautiful choice for warmer weather, while a darker colour can add a sense of cosiness which is perfect for winter.
Using several throws on a bed is an easy way to not only give your bedroom new appeal, but to create layers that are easy to take on or off during the change in seasons.
Wall art
Adding some new pieces to your existing collection (or changing out pieces you're no longer loving) is another easy way to transform your space.
Don't worry too much about having it all go together - if you select pieces you truly love you'll create a space you love being in.
Feel free to think outside the square - you don't need to confine yourself to canvases and prints; items such as mirrors, travel mementos, hats and shell decor all make beautiful wall art that will help reinvigorate your home.
Furniture
New furniture might not be the cheapest way to give your room a new look but it is one of the most effective.
But you don't need to go out and buy everything all at once - think of it as an evolving collection, adding a chair or shelf one at a time.  This is not only a more budget-friendly option, but helps to avoid a bland showroom feel, giving you a home with heart.
Vignettes
Vignettes are small groupings of objects you love, that are pleasing to the eye. 
These can be a collection of shells displayed in a basket, a trio of pretty vases, a collection of souvenirs...whatever you love. 
The wonderful thing about vignettes is they add personality to your home - and they're easy to change and you can create new ones whenever the mood strikes you.