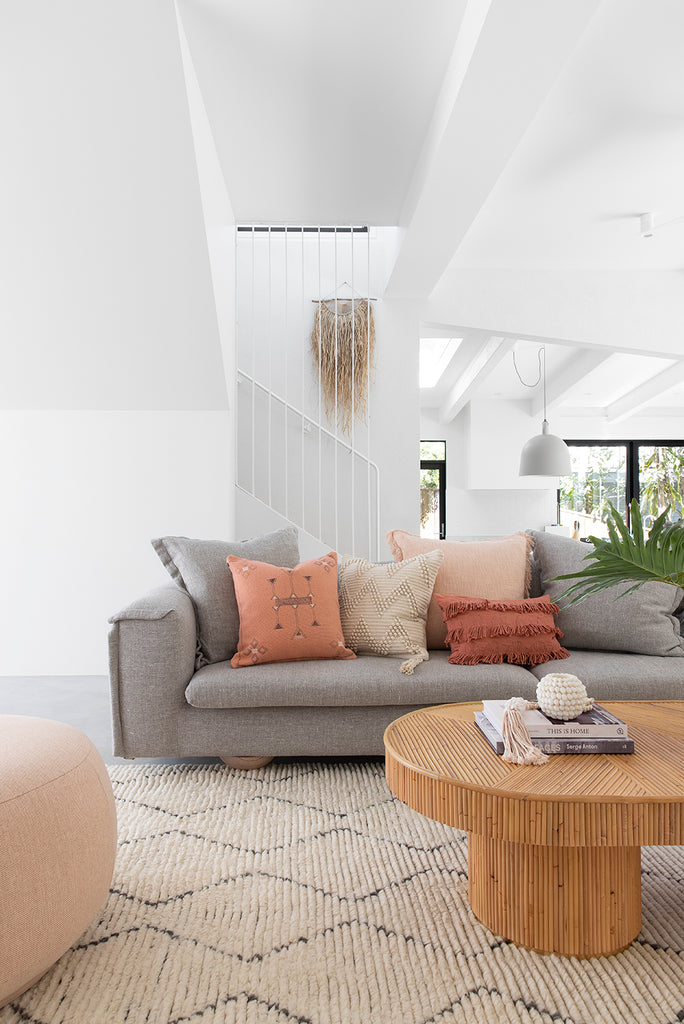 Looking to upgrade your living room, or perhaps just change things up a bit?
Here are a few of our favourite instagram accounts that absolutely nail their living space, to give you some inspiration.
OK, so this one might be a studio space, but we would be delighted if our living room looked anything like this.  The greenery brings the neutral palette to life without being overwhelming. 
2. @mama__wise
A white on white palette is kept warm and family friendly with pops of umber and terracotta, and a variety of different textures (can you spot our Folk Romy and Folk Xander cushions sitting pretty?).  
Multi layered & beautifully textured, Raffaela's home looks warm and interesting, but never cluttered.  Comfortable for a young family, without sacrificing on style.
Inspiration abounds throughout this Queensland home - it's the perfect backdrop for those that live a coastal lifestyle (or would like to pretend that they do!). Get a similar look with one of our stunning shell chandeliers. 
5. @kyalandkara
Another beautiful space that creates interest not through competing colours but by embracing interesting tones and textures in their cushions, rugs and blinds for a totally cohesive look that is always warm, never cold.
 Main image by Villa Styling featuring a range of cushions available from Sea Tribe.