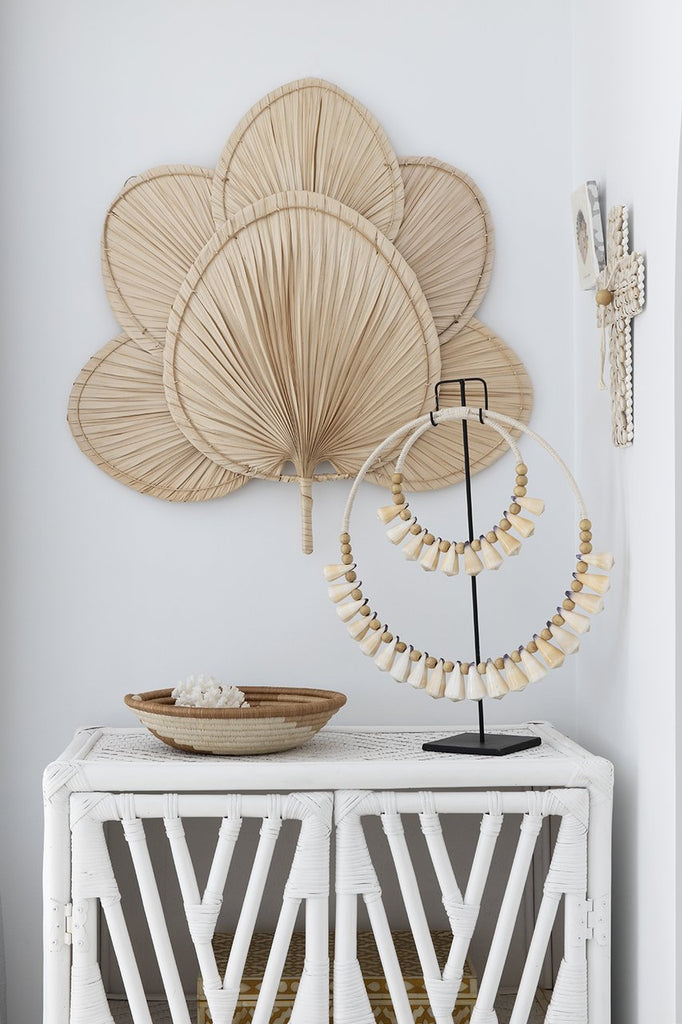 Long sunny days, ocean swims and extra time to spend with family and friends are some of our favourite things things about summer.  But it's also that relaxed, casual vibe that has us in love.
And while we might not be able to keep the sun shining and the weather warm all year round (apart from you lucky people living in the tropics!), we can certainly decorate our home with a few key pieces that will keep us in that summer frame of mind, no matter the weather.
Starting with your walls, choose prints that remind you of your favourite warm-weather memories, whether that be a holiday somewhere fabulous or simply a day at the beach. 
You can also look at tropic-inspired pieces such as a palm wall hanging to create that sultry, summer mood.
Think outside the box and hang trinkets and mementos that remind you of summer and lazy days on the coast - shell decor, a straw hat or a coastal-inspired brass wall hook.
If you have a mantlepiece or a side table to spare, create a summery vignette - you could include some shells, coral, a coastal-scented candle and ornaments that bring back memories of sweet summer days.
In the lounge and bedroom, create a relaxed, holiday vibe with a combination of cushions and throws that will encourage you to put your feet up and relax.
Finally, add in some indoor plants to amp up the tropical feel that will make you feel like you're living an endless summer, wherever you may be. 
For more summer inspiration for your home, shop our range of shell decor, wall art and coastal inspired furniture.