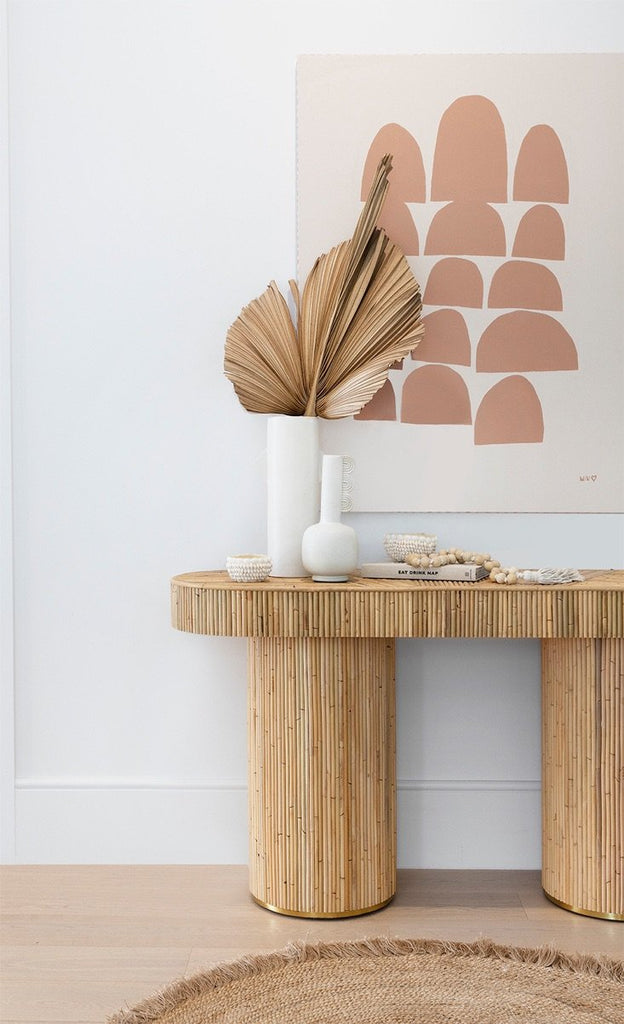 The change of seasons is always a good opportunity to look at what's working in your home, and what you can do now to help you enjoy the months ahead.
Aside from a general clean, you might want to freshen up any throw blankets or heavier linen you've stored away over Spring and Summer - simply hang them in the sun for a few hours to naturally disinfect them and have them smelling beautiful.
Same goes for your pillows and quilts / doonas - a few hours in the sun will freshen them up and help keep them naturally clean.
It's also a good time to look at your existing decor and see what's working for you - if you've been working a whiter/lighter colour scheme over the warmer months you might like to introduce some warmer, earthier tones such as mustard and ochre, to encourage a cosy feel as the weather cools down.
As the days become shorter and the air chillier, adding some candles and extra cushions will provide a cool-weather sanctuary when you start spending more time indoors.  Earthy tones and natural fibres will also provide an autumnal mood perfect for the new season.
Finally, the start of a new season is a wonderful time to look at the finishing touches that really make a house a home - if you're tired of looking at the same mantlepiece or coffee table display, now is a great chance to move things around or bring previously loved pieces out of storage.
Sometimes something as simple as changing up a few decorative pieces can give your living space an entirely new feel, making you fall in love with it all over again.