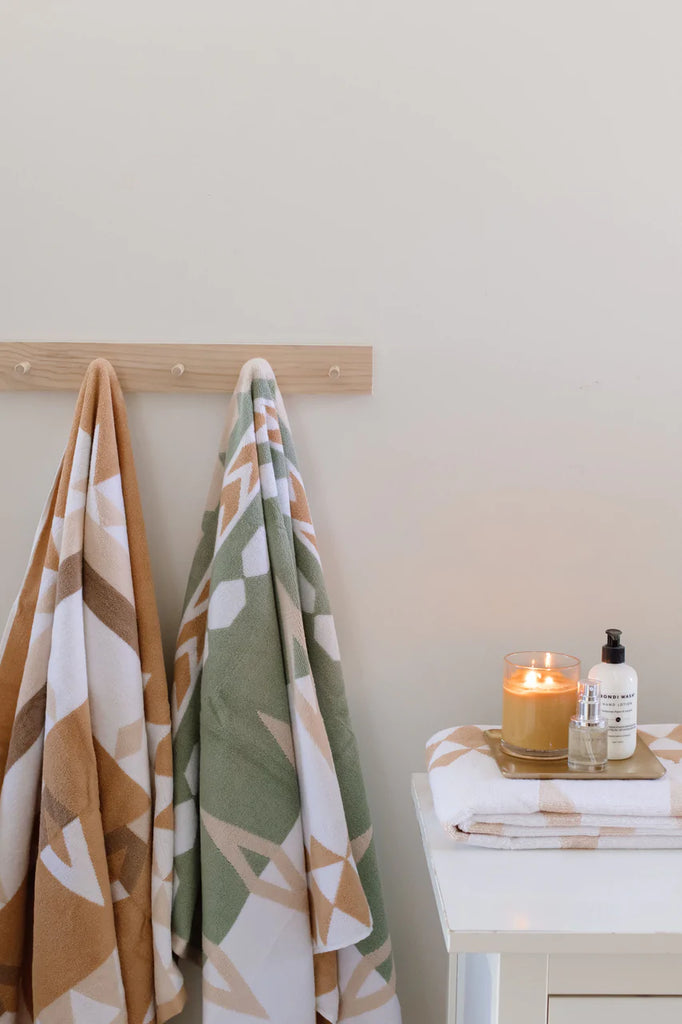 Bathrooms can be overlooked when it comes to styling our homes, particularly when you have limited space to work with.
But a beautiful clean and well organised bathroom can make you feel refreshed, offering the perfect space to sooth and unwind after a long or stressful day.
Luckily, we have some tips to help you create an at-home oasis without spending a fortune - here are some of our favourites.
1. Hook up
Hooks are one of the most hard-working items in a bathroom, especially those that are petite in size.  
Use them on the back of doors, next to the shower or mirror, and above existing towel racks to double up your storage space. 
Hooks are perfect for towels but can also be used to hang storage bags, bath robes or decor accent pieces.
2. Hung out to dry
No one wants to see old, ratty towels on display.  Level up your towel game by investing in high-quality towels that will add a sense of luxury to your space.
If you're a fan of patterns, bringing in some patterned towels in shades that complement your existing colour scheme will add interest to your bathroom.
3. Take a seat
Adding an extra piece of furniture to a small space might seem counter intuitive, but a small stool can do wonders.
In terms of functionality, it's the ideal resting place for a book and a beverage while you're enjoying a bath.  It's also handy if you have high cabinets you need a little extra height to reach.
Practicalities aside, a stool in a natural material such as timber will add warmth to bathrooms which might otherwise feel cold and sterile.
4. Flower power
Introducing a hanging plant will add life to your bathroom and help purify the air, without taking up previous bench space.
Choose a variety that thrives on humidity and doesn't require a great deal of natural light.
5. Basket case
If storage is tight in your bathroom, you will need to think of alternative storage methods - an array of items cluttered onto your vanity won't give you a sense of peace or calm!
We love baskets, as they are another element that can bring a sense of warmth to your bathroom and can be used in a multitude of ways - from storing additional towels to keeping extra toiletries out of sight.