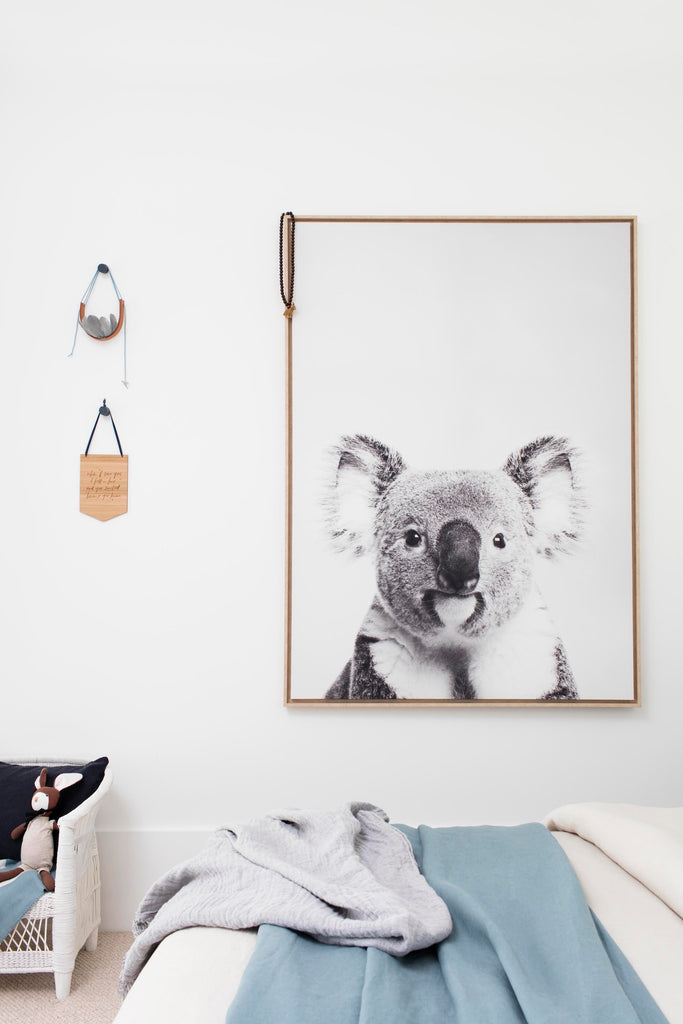 If you love interiors and have kids, chances are you've been inspired after reading through the pages of Minty magazine (and if not, we highly recommend you grab yourself a copy!)
Minty features a carefully curated selection of children's bedrooms and playrooms designed by Australia's top interior designers. And although interiors are the focus, you'll also find fashion, food, and lifestyle trends within any issue of Minty.
We recently had a chat to the owner/editor, Nicole Ray, who let us know a little bit more about herself, her inspirations and her advice when looking to design a kids room.
Image: Francoise Baudet
Tell us about yourself...
I'm Nicole, owner of Minty Magazine, mum of two, beach dweller, have-a-chat, cookie eater, design lover 
How did your role with Minty come about?
I bought Minty as an existing business nearly four years ago. I actually have no idea why, or what came over me, but I saw it for sale on Instagram and felt compelled to take it on.
Over the past 4 years it has grown to include so much more that the magazine.
We still produce the magazine, publish room reveals, trends and new brands on the blog weekly, create content for brands through our Co.Lab initiative and have recently launched a new boutique shopping directory, Smallist. 
Image: Francoise Baudet; styling by Madeline McFarlane
Who inspires you?
I am inspired by anyone giving it a crack. Whatever it may be, seeing someone go after a dream just gets me.
This week I went to see a play (The Credeaux Canvas) – it was a cast of four, in an intimate venue (covid safe of course) and it was absolutely phenomenal. Seeing these young adults pursue their passion was incredibly inspirational.
How do you balance your time?
My kids are at preschool 3 days a week so I try and keep my work to those 3 days. That's my only strategy and most weeks I fail so perhaps not very qualified to give advice on this one!
What are your favourite upcoming trends for Spring/Summer?
I am loving the emerging use of lilac in kids rooms – it's such a calm colour for kids. I also think we will see more and more brands using sustainable materials which is very exciting. 
Image: Kristen Nicole Photography; styling by Sabina Staedler
What are your favourite tips when it comes to styling/organising kids bedrooms?
Invest in quality pieces that will stand the test of time – a set of drawers with a removable change mat for example.
Don't go too heavy on trends – pick a few trend items that compliment a versatile, classic base.
Storage! It's so much easier to avoid the tidy up overwhelm with good storage. I like to choose baskets and boxes that aren't too deep for easy access (particularly for Lego!)
Plan zones – a sleep zone, a play zone a reading zone is a good way to start planning. Or as the kids get older, sleep, chill, homework zones.
Honour your child – this is their safe space so make sure it reflects their needs
Image: Francoise Baudet; styling by Madeline McFarlane
Thanks to Nicole for sharing this with us, we hope you enjoyed finding out a little bit more about her.
You can order Minty magazine online here - new issue out now.
Cover image: Francoise Baudet for Minty Magazine
Main image: Francoise Baudet; styling by Chris Rose