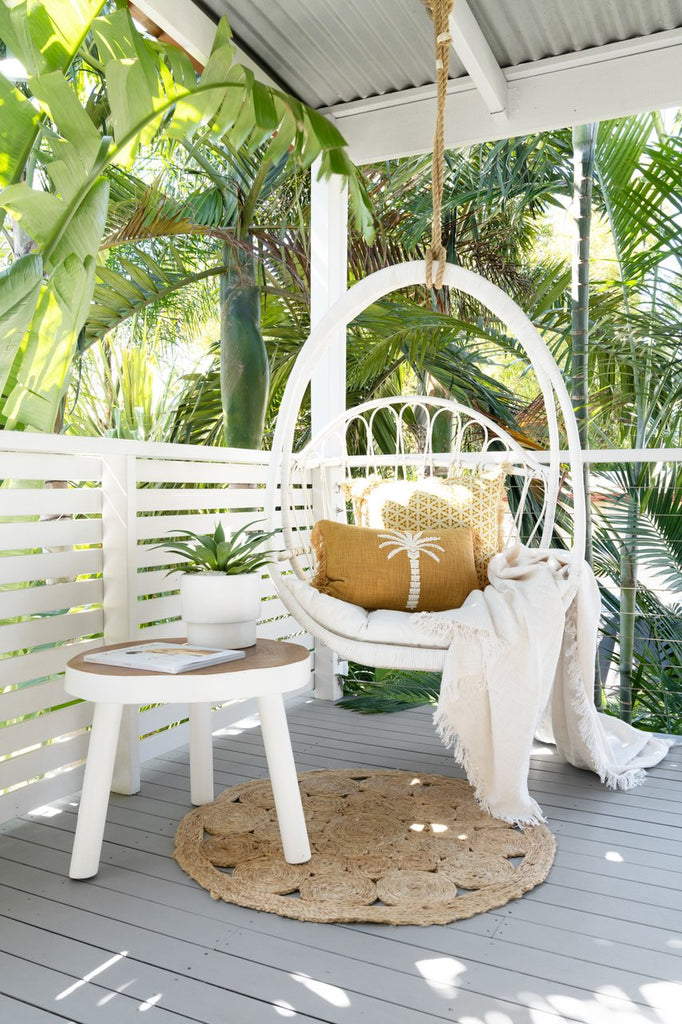 If you're unfamiliar with the term coconut girl, you probably haven't been spending much time on TikTok (don't worry, you're not alone!)
While TikTok might be the domain of tweens and teens everywhere, it's also emerging as a platform where major trends are made and discovered. 
Enter coconut girl.  While originally the term was coined to encompass beachy, relaxed vibes in clothing (think shell necklaces and crochet everything), it's also having an impact on homewares.
That sun-kissed warm coconut girl colour palette blends perfectly with our love of boho and coastal homewares and just like the fashion trend, you can add macrame, crochet or shell decor to achieve this cute look at home. 
To immerse yourself in the coconut girl aesthetic, look at using sky blues and warm yellows of all tones, along with rich terracotta and rust shades which mimic sunsets. Pops of soft pink will complete the look.
Beach inspired prints are the perfect backdrop for the coconut girl aesthetic - think palm trees and white sand, or you could even hang a collection of sun hats for a functional yet beachy display.
Even though the coconut girl aesthetic began gaining popularity in the US, it's perfect for the Australian weather and way of life - relaxed, light filled and not too serious.
And while we always encourage you to avoid trends and lean into your own personal style, if you have a little coconut girl inside of you this might be the perfect time to start experimenting with this fun style in your home.