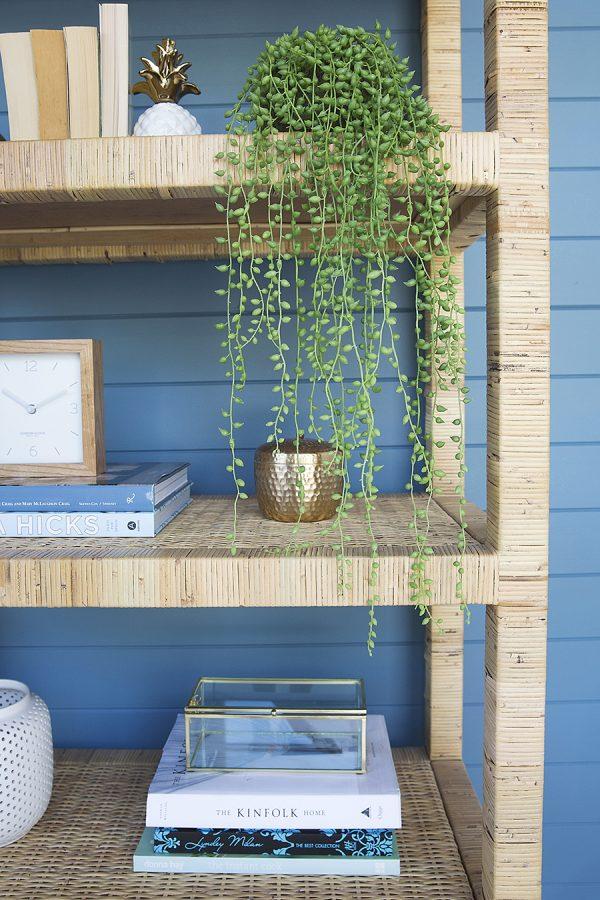 If you've been admiring all those gorgeous homes over on Instagram and have wondered how they get their shelves looking so good - whether they be a bookcase, hall console, mantlepiece or simple floating shelf - there are some tried and true tips to get you gram-worthy shelfies.
1. Take everything off the shelf you want to work on and give it a wipe down – you want your shelf to spark serious joy and it's hard to do that when everything is covered in dust. 
It also provides a blank canvas to work with – sometimes if you only swap out one piece at a time your shelf can become stale and less eye-catching.
2. Start with the largest and most functional items first - if this shelf is purely decorative, you don't need to worry about functional items.  However, if it's a shelf where you're going to store everyday items like keys or a tea pot, you're going to want to ensure there's space for those items closest to hand.
Then think about any larger objects you want to incorporate – perhaps a beautiful big vase, basket or artwork.  We adore the look of beautiful artworks simply propped against the back of a big shelf; a gorgeous vintage mirror could work well here too.
3. If you're adding books to your shelf, try stacking some vertically and some horizontally. A few books stacked horizontally look stunning with a decorative object such as a tealight holder, a beautiful box or a simple tassel displayed on top.
4. Finally, introduce some final decorative touches that speak to you and make you happy – they could be plants, family heirlooms, souvenirs from your travels, scented candles or family photos.
5. Step back and assess your shelf – does it look overburdened by anything? Does it look too empty? This will all depend on your personal taste and the rest of your décor – while one person loves an overstuffed shelf, the next prefers the bare minimum. 
What's important however, is that you love how it looks – you want your shelf to bring you joy in some way whenever you pass by!
Warning - once you get in the hang of having some fun with your shelves you might get addicted! It really is one of the easiest and most affordable ways to give your home a new look.