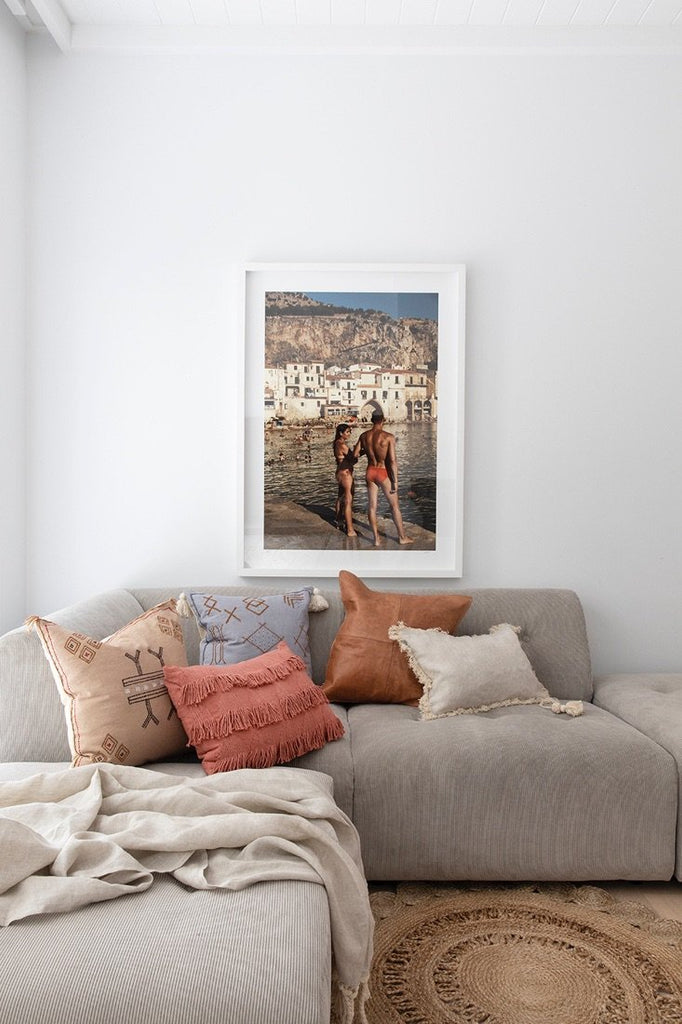 Love cushions but never sure how many to use? Not sure how to coordinate them for a look that is both relaxed, yet well put together?
Luckily for you, we've seen a few cushions in our time and have some tips that will have your lounge (or bed) looking magazine-worthy.
WORK WITH TEXTURE
The more texture the better when creating a cosy, yet contemporary look.  Linens, embroidered fabrics, faux fur, fringing, tassels and leather can all be combined in a range of neutral, earthy tones for a look that suits most styles without being dull.
SIZE MATTERS
Try to incorporate different sizes and shapes to create a welcoming, layered look that you'll want to dive into.  This is a particularly important the more cushions you have as it will enable you to use larger cushions toward the back of your lounge or bed, with smaller or shorter cushions toward the front.  We also like having a few extra large cushions as part of our arrangement to use as extra seating when we have guests over.
THE ODD ONE OUT
When styling your lounge or bed, try and use odd numbers of cushions. Of course this will depend on your space, taste, and the types of cushions you are using but generally uneven numbers force the eye to move around the grouping, creating interest and appeal.  Odd numbers also create a look that is less structured and formal, which is what you want when you're designing a space to relax in.
EASY DOES IT
For a fresh & contemporary look, we think its best not to stick to hard and fast rules when styling your sofa.  Our favourite lounges are usually those with a range of shapes, sizes and textures for an unstructured and relaxed feel. It's often the lounges with the cushions arranged in pairs "just so" that make you feel you don't want to relax for fear of messing them up.  So our biggest tip for an inviting space is to mix it up and not to overthink it.
View our full range of modern boho & coastal style cushions here.