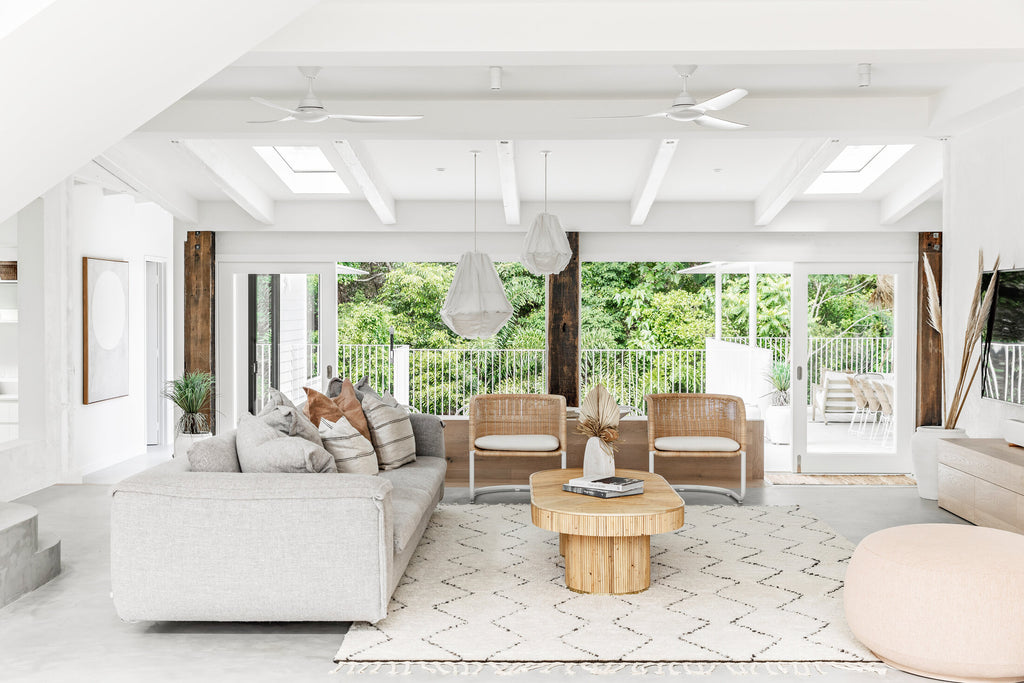 There's really nothing better than summer holidays - sandy toes, sunkissed skin, mangoes and cocktails on repeat. 
And while there's no jetting off to the Med or South-East Asia this year, we don't mind at all when these stunning homes and boutique hotels are at our doorstep.   
Time to start planning...
We love the dreamy, chilled out boho vibe of The Cove, Jervis Bay. This beautiful, eco-certified venue has a range of houses, cabins and glamping, all furnished beautifully. 
It's the perfect spot to unwind and do nothing at all, or take advantage of the amenities like kayaks and paddleboards to explore stunning Jervis Bay.
You'll feel like you're part of your very own photoshoot staying in one of the beautiful properties by Byron Beach Abodes. 
All very different - and all stunning - these properties have been styled to perfection and have featured in numerous magazines and campaign shoots. 
Added bonus? You just might run into a Hemsworth or two. 
A short drive from Sydney, Palm Beach's iconic Tower is well known among the locals, offering one of the most unique designs it is a landmark from every angle.
The master bedroom located in the top of the tower features a wrap-around balcony to ensure you can enjoy every aspect of the incredible vista.
Enjoy sundowners with the laughing kookaburras, sleep to the sound of gentle waves in the bay and wake to the morning songbirds at Salt at Shoal Bay. 
With three separate accommodations that can combine into one, this boutique getaway is perfect for families and large groups of friends.  The only problem would be getting everyone to leave when the holiday ends. 
The Palm House & The Pool House (Qld)
The Palm House and The Pool House, both in Mooloolaba are another great option for groups and families as they're able to be booked separately or together.  
Either way you will love the central location, stunning attention to detail and thoughtful amenities.
For a luxurious beach break away from the crowds up north, Kittawa Lodge is a bucket list experience.  
Recharge your batteries with coastal walks, panoramic views of the rugged coastline and a plentiful supply of wildlife.
Delivering coastal luxury at every corner, Noa by the Beach is a recently renovated designer property, perfect for families and friends to slow down, unwind and relax all year round.
With all of these beauties at our doorstep, it's a wonder we every leave the country at all!