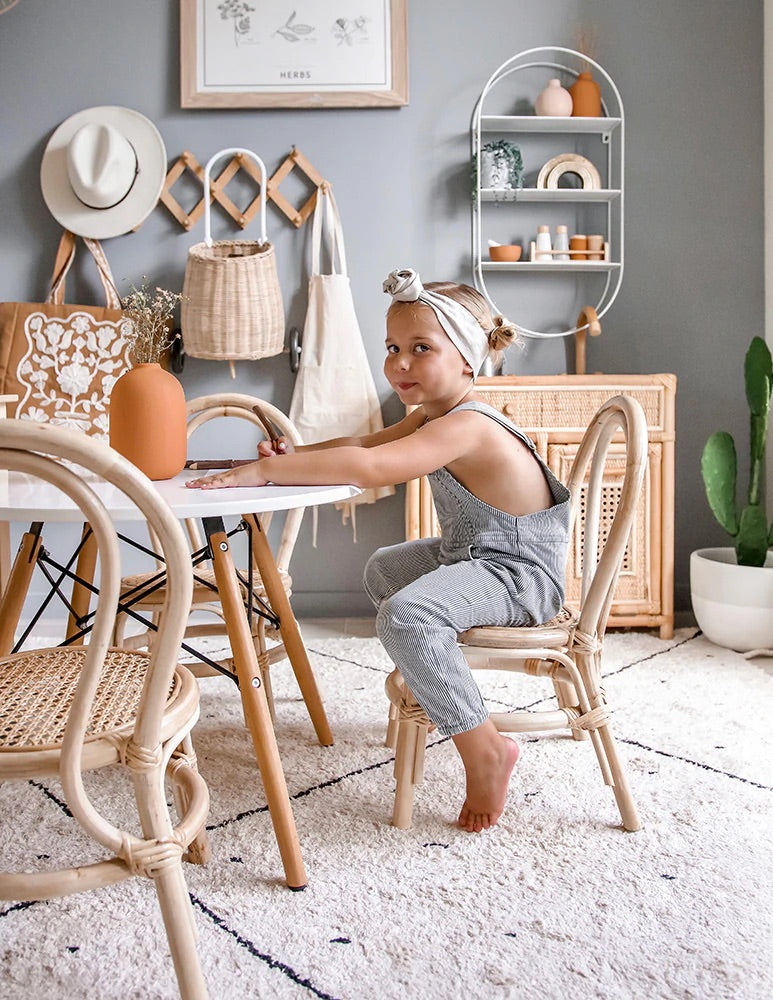 We are so excited to introduce something for our little loves - the Sea Tribe kids range is finally here and we couldn't be more delighted to share it with you!
Pairing whimsy with function, our kids range has been designed to allow you to create special spaces for your children - without sacrificing the aesthetic of your home.
Our seating options are perfect for crafting and other special projects - choose from the simplicity of the Alba chair, available in both natural and musk, or the comfort and style of the divine Zena armchair - the perfect chair for kids to create a space to call their own.
The stunning Jojo rattan doll pram and the Elephant rattan rocker will sit beautifully in a nursery or childrens bedroom as a styling piece, but is fully functional as a treasured toy to provide hours of make-believe fun.
To complete the room, pair our newest arrivals for children with some of our existing furniture pieces such as the Coco rattan cabinet and the Maya bedside table.
These pieces look beautiful paired with soft furnishings such as an eclectic collection of cushions and throw blankets, with tactile finishes to make your nursery or childrens bedroom feel cosy and unique.