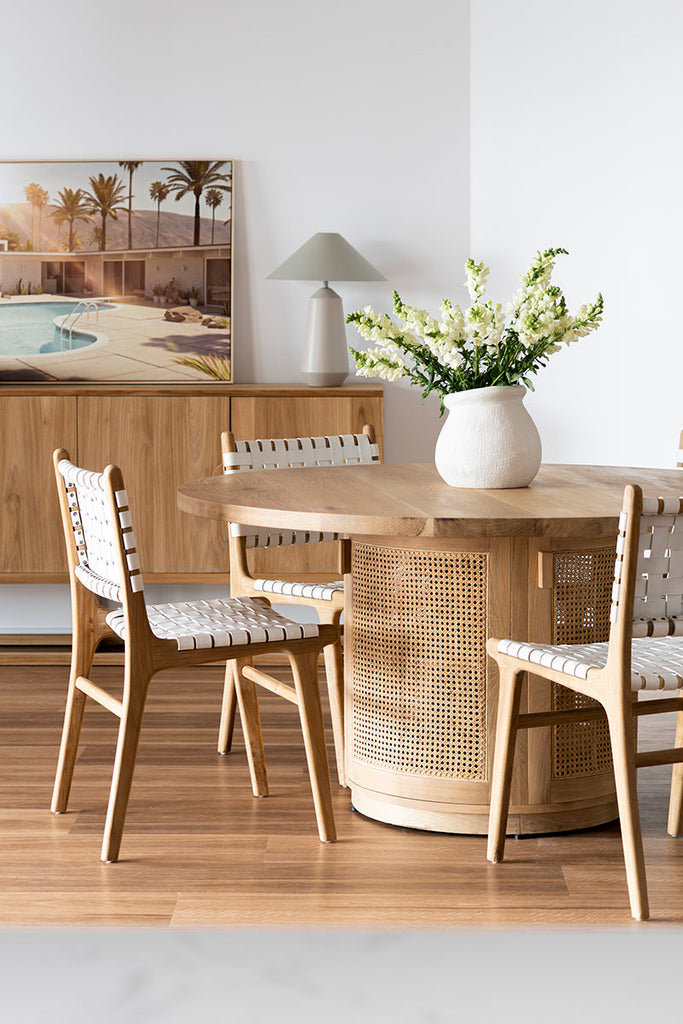 Love to know what interior trends we'll be warming up to in 2022? 
The editors at Vogue did the research for us, interviewing 14 leading interior designers to find out what trends they think will emerge over the coming year. Here's what they thought.
Shades of brown
All shades of brown appear to be becoming even more popular in homes this year, and at Sea Tribe we're fully on board with this trend.
"I think we're going to see a return of earthy browns in 2022—from cognac to burnt umber." -Justina Blakeney
"Chocolate browns, camels and caramels—there has been so much color and pattern, especially pastels, the last few years and I think people will be ready for a palette cleanser." - Mark D. Sikes
Nature inspired surfaces and objects
Natural surfaces such as terracotta and stoneware look to be taking centre stage with decorative objects made with natural materials such as timber and shells.
"With folks looking to bring a little magic into their lives after a couple of very tough years, I see earth's magical wonders taking center stage: objects made from sparkling crystals and swirling marbles, mushroom silhouettes, pieces that incorporate raw natural materials and exotic flora and fauna motifs." -Justina Blakeney
"We see a desire for rich marbles, soft and organic materials, warmer tones and griege vs white on walls, earthy elements like wood, stone, and clay—this is all so classic and refreshing as it brings life to a space." - Erick Garcia
Sculptural and curved furniture
Curved furniture helps us feel more relaxed and connected, which is an important feature after a few difficult years.  
"A curved form is subconsciously read as safe, friendly and welcoming. With everyone feeling a bit precious I think those softer shapes and angles will still be a big trend in 2022 in furniture as well as architecture." - Sarah Sherman Samuel
Tactile textures and textures
Incorporating new textures is one of our favourite ways to create depth and interest to a room when you don't want to introduce too much colour.
"We have been playing around with patterned jute to add more texture and depth to our spaces. I see a lot of people exploring different types of patterned jute, rush and abaca in 2022 as a way to expand that neutral foundation a rug provides and have some fun with pattern play." - Jake Arnold
Leather furniture 
Our love for leather continues - it incorporates a little bit of luxury while maintaining a natural feel to counteract the business of our lives, and also gives a nod to the resurgence of the 80s (this time in a more subtle, earthy way).
"Leather in rich tones offset cooler metals and have the ability to tell a story over time as they wear through use—we shouldn't be afraid of age showing its face." -Erick Garcia
Travel inspired interiors
With many of us starting to travel again (or still dreaming of doing so) travel-inspired interior decor is expected to remain popular.
"People will be traveling again, so interiors will take on a nomadic adventurous flare. I see lots of tenting and low banquettes with Turkish poofs and cigarette tables." - Mark D. Sikes
Quotes from this article originally appeared in Vogue.