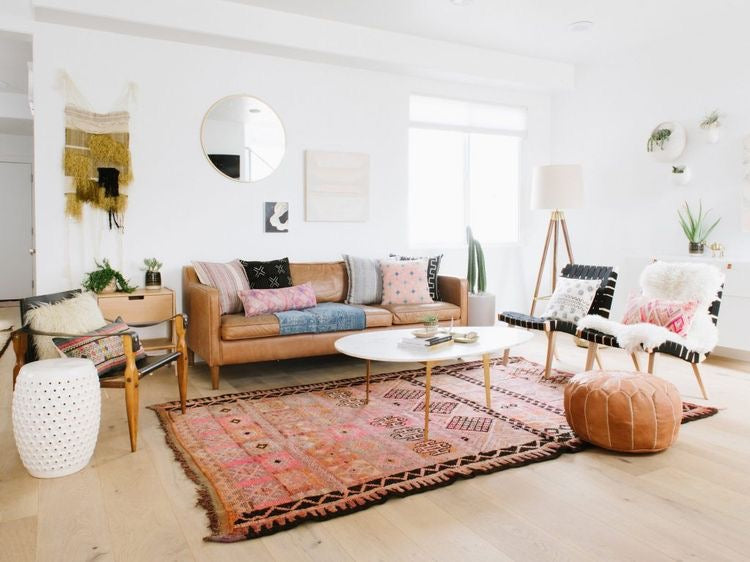 As I continually evolve our range of products here at Sea Tribe, I'm constantly looking forward to what the latest home decor trends are. It might come as a surprise to some to learn that minimalist and Scandi styling is on the way out. Of course, one should never take these predictions as factual. I'm a big believer in making your home a true representation of who you are- an accumulation of belongings gathered over the years from travel paraphernalia to gifts to those special investment pieces you just fell in love with!
For those that like to change up their styling and introduce on-trend and seasonal colours to their home, you might be interested to learn that warmer hues like mustard, paprika, pink and cobalt blue are set to lead the way, following the runway trends of New York Fashion Week. Of course, there will always be a market for neutral tones and textures (thank goodness!). We see these neutral pieces as long term investments for the home, giving you the opportunity to change up your styling around them.
Plant-life continues to play an important role in home decorating. It's about bringing the connection to nature into your home, as well as livening up an otherwise dull or boring space. With so many options available now to house your plants, there's no reason why you can't have your own interior garden. Think macrame plant holders, plant stands, baskets, ceramic pots... Endless opportunities!
At the end of the day, your home is just that- yours! It's an opportunity to showcase your personality, and express your creativity. There are no rules. Have fun, and buy pieces that you love, and colours you're drawn to. Your home should make you feel comfortable and relaxed. It's your sanctuary, that's why I'm a firm believer of buying that expensive cushion. After all, you look at these home decor pieces every day. How often do you wear that expensive handbag or evening gown?
Trend predictions are just that- someone looking into a crystal ball and telling us what the majority are going to fall in love with, but my guess is this one is as close as it gets to the interior movement I'm seeing on my Pinterest boards.
Written by Natalie O'Rourke