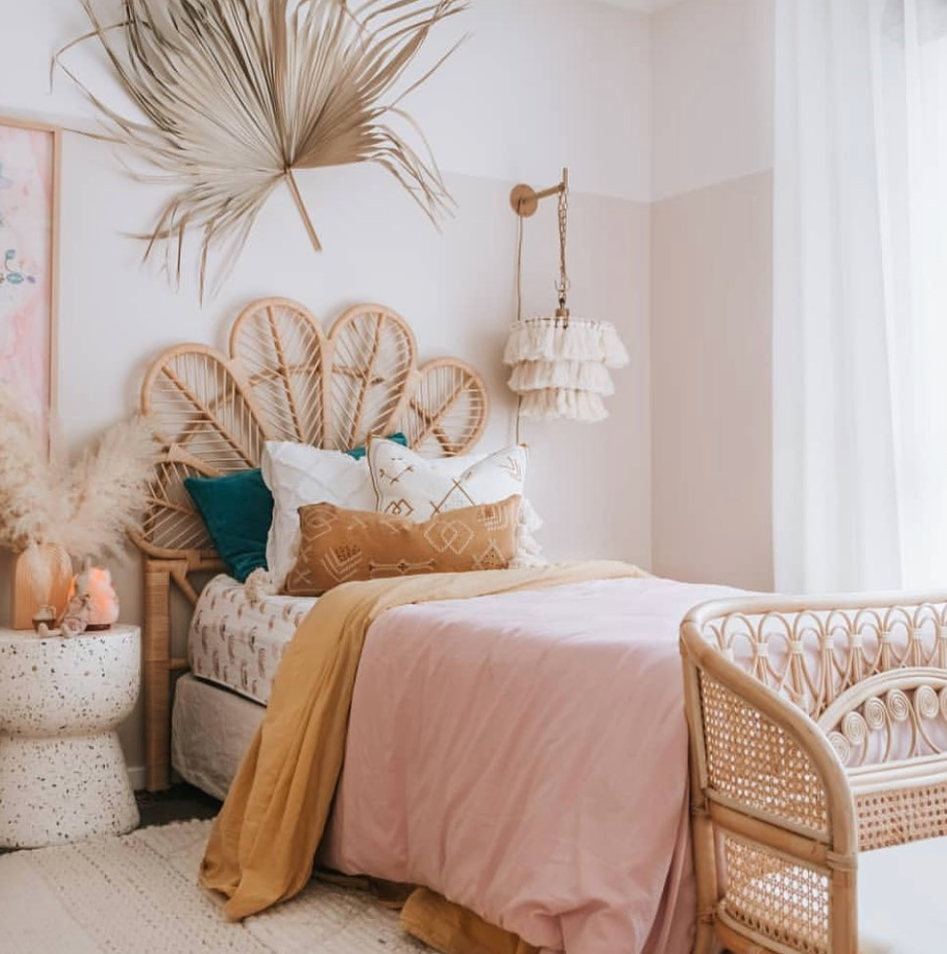 We can't help but notice that there are some seriously beautiful kids rooms filling our instagram feed that we would be more than happy to have for ourselves!
Featuring everything from stunning rattan furniture to boho inspired wall art, here are just a few of our favourites to inspire you. 
Margaux of @thefrenchfolk nails that minimal, modern boho style.  Combining rattan furniture with earthy, yet modern bedding (and that wallpaper!) this rooms is what little dreams are made of.
Krystal (@houseofharvee) has a knack for creating a relaxed, boho feel while keeping everything looking minimal and uncluttered, and she's an absolute gun when it comes to unusual colour combinations.  We love the teeny tiny rattan cabinet and the hats doubling as wall art.
Strictly speaking, this is a cubby not a bedroom - but what a cubby it is!  Everything Alicia (@hudson_and_harlow) has done in here is stunning, and will be sure to keep little hands entertained for hours.
We are major fans of Sarah's (@thebearcubclub) style, and she doesn't ignore the kids bedrooms in her gorgeous home.  From the tonal bed linen to the folksy wall art, we are in love.
Raffaela's account @everyday.muse is pretty much a masterclass on nailing that modern-coastal-boho style.  It's hard to imagine a more perfect little girls room than this - especially when we spy our folk lumbar cushion sitting pretty on this gorgeous bed!
If you're thinking this style is only for girls rooms, she has also done a stunning job in her sons room which manages to be totally age appropriate while being easy on the eyes of grown ups.
If you've had a room makeover in mind for the your littles in your life, we think these women provide the perfect inspiration - and when you're looking for those perfect finishing touches, you can shop our range here.