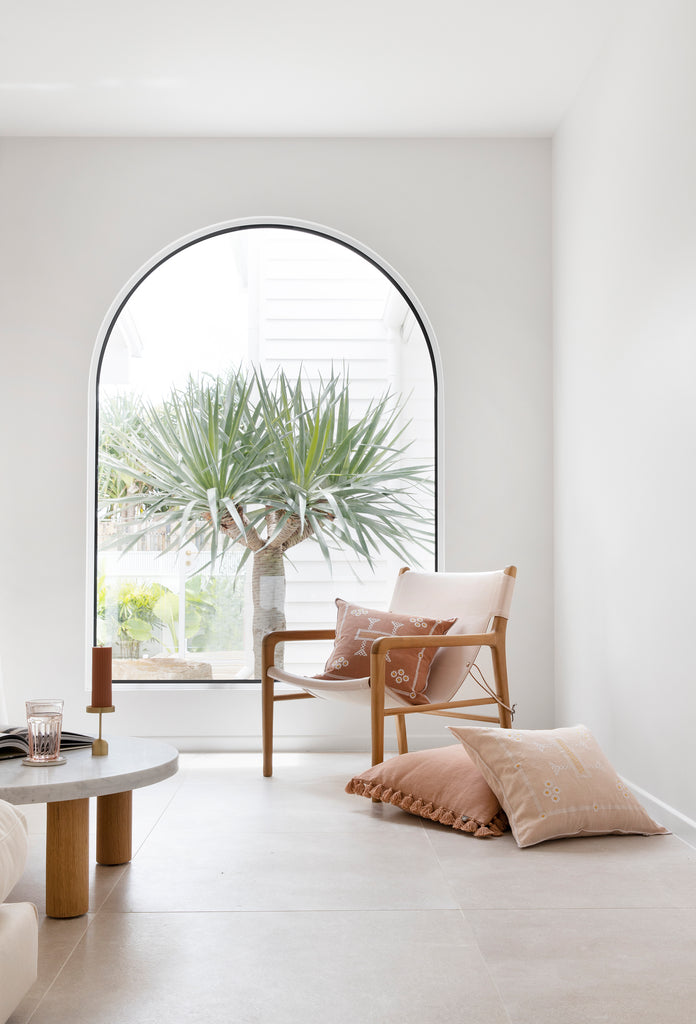 Most of us love a bargain - you don't need to spend much time on social media before you're likely to stumble across #kmarthacks and upcycled IKEA furniture.
That being said, sometimes spending a little more money actually works out to be an investment - either because the product will last for many years (as opposed to months) or because it will make your life THAT much better. Or both!
Here we've rounded up 5 items worth splurging on.
1. Statement decor
Yes, you could buy a cheap vase from a bargain department store.  Will it spark joy whenever you look at it? Will it stand the test of time? Probably not.
Statement decor allows you to create beautiful displays in your home; but it's only when you purchase items that you truly love that you can start developing a cohesive style.  
Items like vases, bowls, trays & boxes can be easily moved around to create different moods and styles as you see fit, so are a great choice for anyone looking to create a home filled with personality and style.
2. Luxurious towels
Give yourself the joy of wrapping yourself up in a beautiful, absorbent, generously sized towel after a bath of shower and you'll never go back.
Not only are luxurious towels an everyday mood-lifting treat, but they also make your bathroom look so much better hanging on display than old, worn or stained towels.
3. A generous throw
The humble throw blanket can be one of the most versatile items in your home - snuggle under it on the lounge, use it as a bed cover, provide extra warmth on extra chilly nights, protect your bedding from dogs, cats and kids, take it on holidays when you aren't 100% sure of the bedding situation...and if you pick one (or more!) in your favourite colours it's also a beautiful and easy way to change the look and feel of a room.
For such a versatile item, you need it to be high quality and ready to withstand the test of time.  
4. Comfy cushions
Few lounges can't be made more comfortable by the addition of a cushion or five.
And like throws, cushions can be more versatile than you'd think - not only will they add comfort to your seating arrangement, they can also double as floor seating when you have extra guests, be used as a bed cushion, and can be taken to picnics, camping trips and more to create a comfortable nook wherever you are.  They're also an excellent way to update your living space with a new look quickly and easily.
Where possible, purchase high quality cushions and cushion covers that will withstand being slouched and sat on - for us this means premium textiles and fastenings, and high quality feather inserts.
5. Furniture
Yes, you can get furniture pretty cheaply these days.  However the majority of these cheaper items have been professionally photographed in a studio setting so that they look much better than they are.  This can be quite disappointing when we get them home - and have to assemble them yourself from a flatpack!
Not only do they look less appealing, they also don't have the attention to craftsmanship which means they're destined for the council clean-up after a few seasons.
Buying less, but better quality, furniture is an investment in the long run because you won't need to replace it every year or so. It also means less product going to landfill, and let's face it - a much more beautiful home.