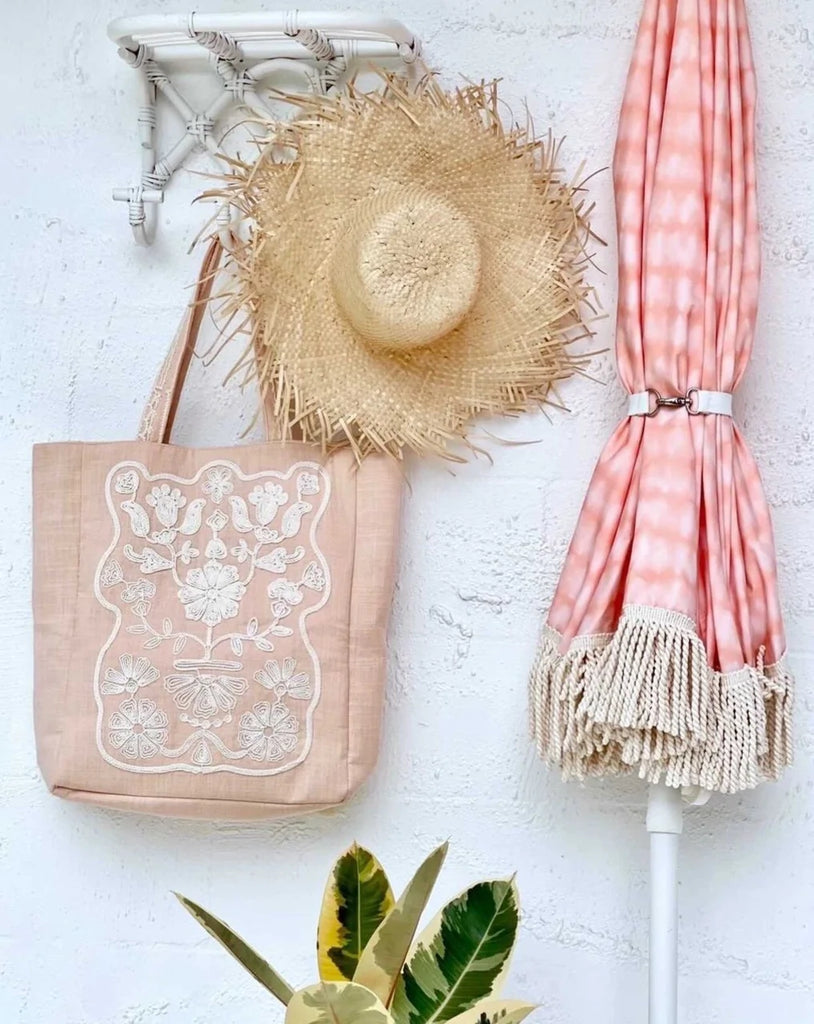 While it may be taking a little longer than usual to warm up this year (thanks, La Nina) those lazy, hazy days of summer will come soon enough – ensure your home is ready for summer with a few simple tips to get the most out of the season.
1. Lighten up
Pop the flannel sheets, thick duvets and wool blankets into storage and opt for breezier options in linen and cotton.
Keep a few lightweight throw blankets across your bed and sofa for those unseasonably chilly nights. 
2. Declutter for a simple summer
We love a good spring clean in preparation for the (often hectic) start to summer, leading into the Christmas period.
To keep you from feeling overwhelmed, try doing one room a week over the next month or two.  Get rid of things you don't use or like anymore – pop them in storage or if you're not going to use them, donate things in good condition and toss the rest.
Once you've decluttered, go through each room again and organise what you have left. Try to make sure everything has a place, and rearrange any décor pieces for a fresh new look.
3. Get fresh
As soon as it's warm enough, throw open all your windows to let fresh air through every room in your home.
If it's been a while since they've been cleaned, giving them a good once over will help contribute to that clean and fresh feeling.
If you adjusted your ceiling fans in winter, make sure you turn them back to create a stronger draught (and while you're at it, give your reverse-cycle air conditioner's filter a good clean, especially if it's been running all winter).
4. It's what's outside that counts
You'll most likely be spending a lot more time outdoors over summer – make sure your outdoor space is looking its best.
If suitable, use a high-pressure hose on your outdoor furniture, or go over it with the recommended cleaning products so it's sparkling clean; if you have timber furniture and it's taken a beating over winter now's a great time to re-oil it.
Wash any outdoor soft furnishings such as cushions and throws, and dry in the sunshine to dry to get rid of any stains or lingering mould.
To make your outdoor space a true extension of your home, freshen it up with some new plants and outdoor lighting.
And PS – don't forget to give your BBQ a good clean now, too!
5. New season, new space
You don't need to spend a fortune to switch up your home for the season – simply changing your bedding and perhaps the colour palette of your cushions can leave your bedroom feeling resort worthy.
Have a think about how you use each piece of furniture and if moving some of it around can give you a new lease on your living spaces. Something as simple as adding in a mirror can give a space a fresher, more open look.
Finish off with some fresh plants or flowers to give your newly organised home that summer feeling.
6. Stock up for summer
Now's a great time to gather a few essentials for easy summer entertaining.
Get any platters out from those high up shelves, ready for serving.  Re-stock your bar cart (if you have one) and be inspired by looking at recipes for easy salads, bbq foods and cocktails.
Restock your sunscreen and insect repellent supplies, and look at your beach towels to see if any are too threadbare or stained and need replacing.
And that's it! A few simple tips to get you and your home ready for long days and balmy nights.