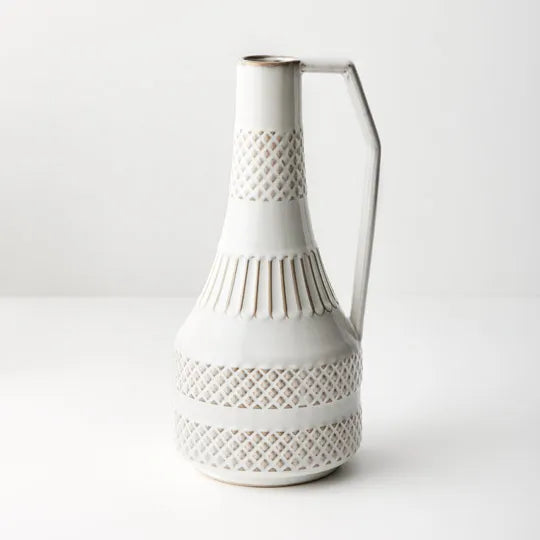 Our ceramic Tiviana Vase features a glazed ivory finish on top of a beautiful etched pattern. It is the perfect vessel to style your artificial stems in. Select from our extensive range of faux flowers to complement.
This ceramic vase is handmade. Due to the nature of handmade items- there may be slight variations in the size, surface texture, glaze consistency, colour or tone of the vase.
Measures approximately 30cm tall x 15cm wide at the base.
Unfortunately due to the delicate nature of this product, it can not be shipped internationally
Heavy Goods Shipping rate applies