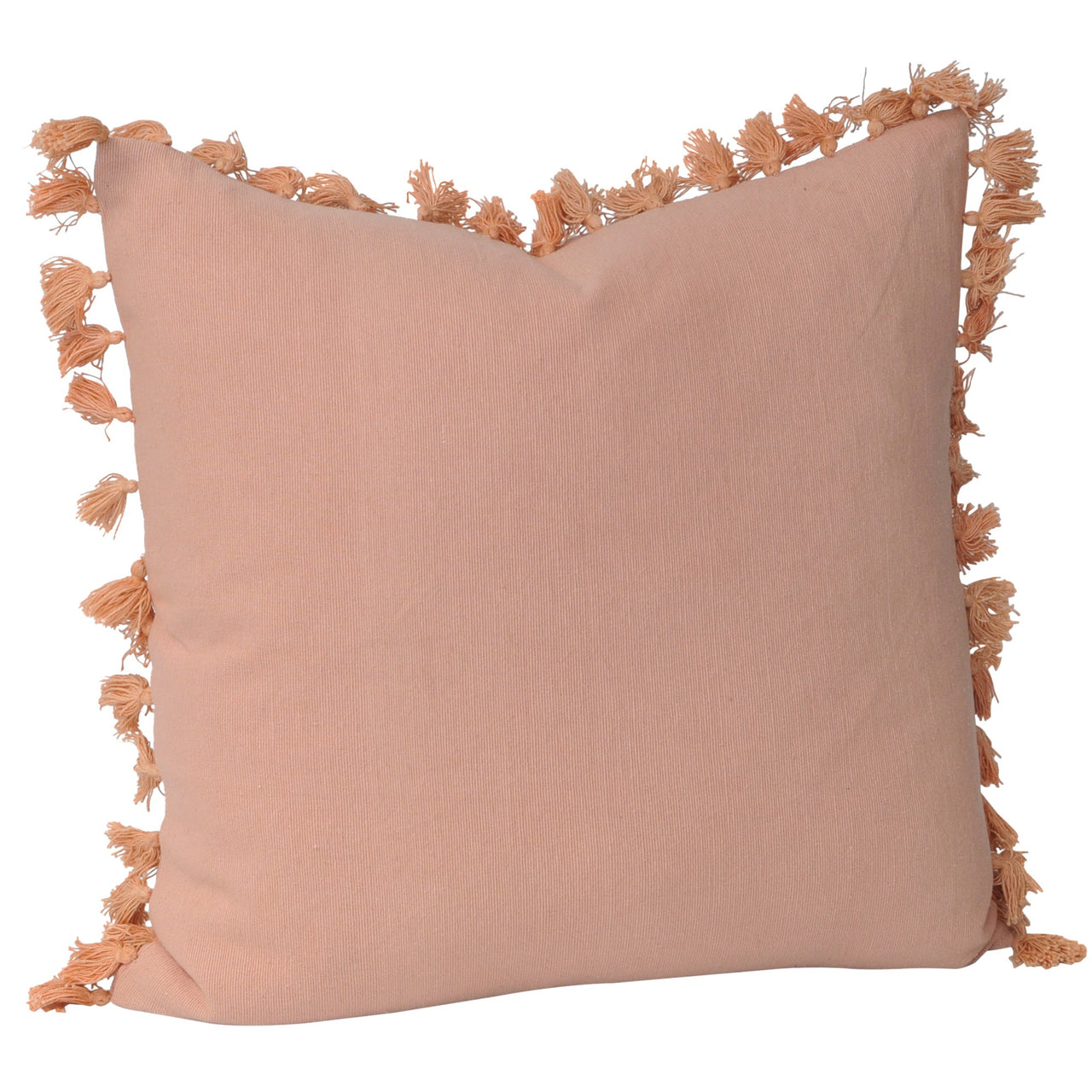 Our Tayla Tassel Cushions are made from a beautiful thick cotton, and feature dainty tassels around the body of each cushion. The coral colour way is soft, subtle, and on-trend. The tassels are made from a complementary coral cotton.
Our Tayla Cushions have been designed for longevity, and style beautifully across a variety of different home decor schemes. The coral would work particularly well in coastal, contemporary, Scandinavian or even bohemian aesthetics.
Measures approximately 55 x 55cm, with the option to buy unfilled or with a quality feather insert. 
Hand made in India by skilled artisans