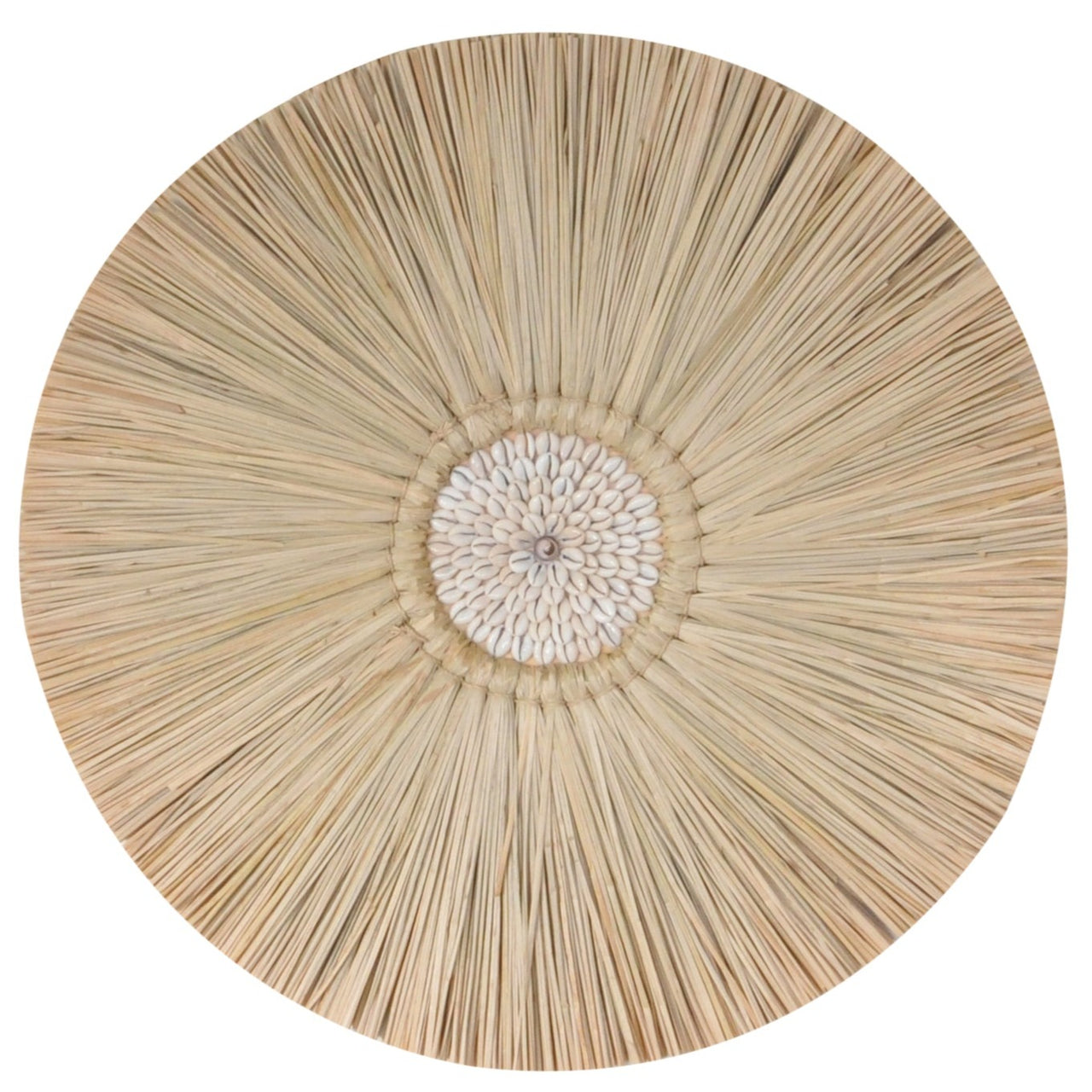 Our Tahiti Seagrass Juju is available in 3 sizes. Made from a combination of natural seagrass and cowrie shells, they make a beautiful statement hung anywhere around the home.
They look gorgeous hung as a set, or look just as stunning hung on their own, or within a gallery wall.
Lightweight and easy to hang.
Small measures approximately 40cm, medium measures approximately 50cm, and large is 60cm.
As this is a hand made item, some slight variations may occur with individual pieces.