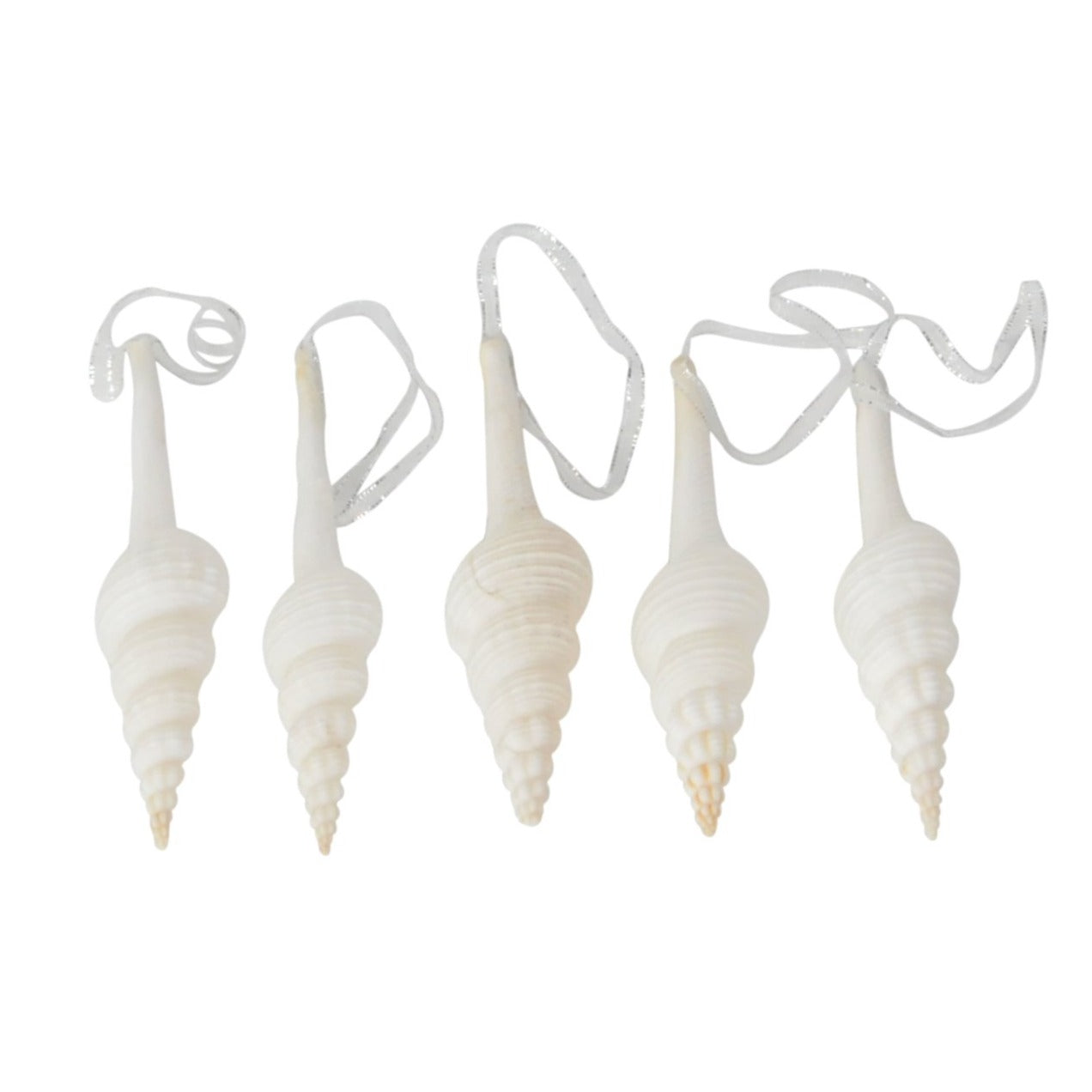 Our Spiral Shell Decorations come as a set of 5. Each Spiral Shell features a silver ribbon on the top for ease of hanging.
These make great coastal Christmas tree ornaments, but they also look fab hooked over the lip of a bottle or vase, or as an add on to your gift wrapping.
Each shell measures approximately 13cm long
As this is a natural product, some slight variations may occur with individual pieces.