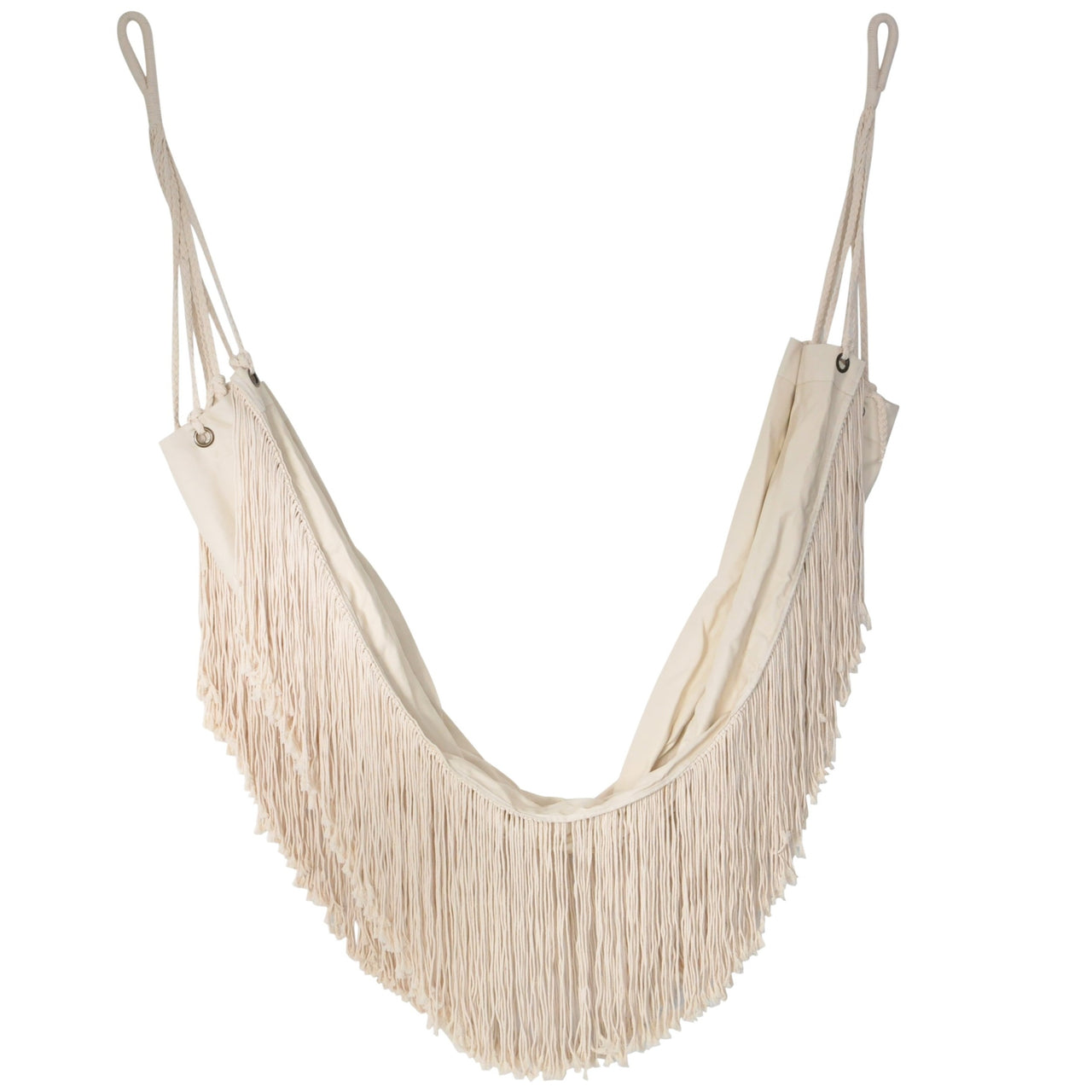 Our Shores Macrame Hammock is a great addition to an outdoor area. Secure near a pool area for ultimate resort living, or hang one in amongst some trees- the choice is yours.
It features a canvas body for ease of cleaning.
Two sides of the hammock have a beautiful macrame fringe, adding a bohemian edge to this design.
Measures approximately 200cm long x 100cm wide plus the macrame rope for hanging on each side.
Weight capacity 160kg. It is the responsibility of the buyer to ensure it is hung and secured properly. A hammock frame is a great option for those without anywhere to secure a hammock safely. These can be purchase off eBay or Bunnings.