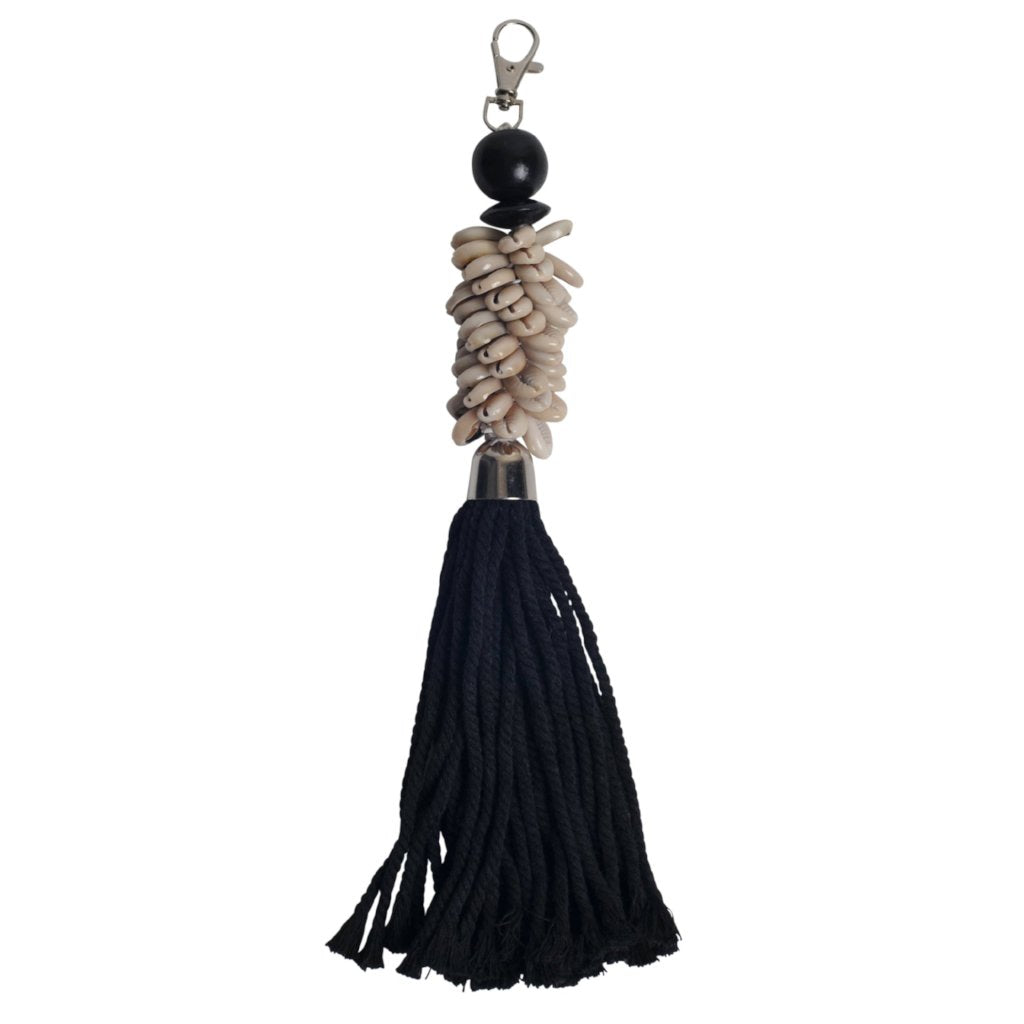 Our white and cream shell key rings feature a natural wooden bead at the top with a cluster of shells and natural tassel, while our black key ring features a black bead at the top with a cluster of cowrie shells and a black tassel. They all come with silver hardware.
A great gift idea! Use these as their purpose of a key ring, or get creative and hang off a door knob or basket. They make an inexpensive coastal decorative piece.
Three styles available, measure approximately 25cm in length
As these are handmade, some slight variations may occur with individual pieces.