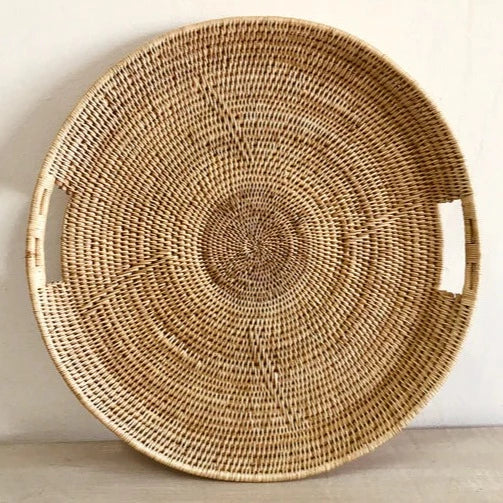 The Serene Woven Round Tray is a stunning and generously sized tray, sturdy and intricately handwoven from strong makenge root. With inbuilt handles, the simple design and gorgeous texture has a beautiful coastal feel and will look amazing on your coffee table or sideboard.
Handwoven in Zambia's Western Province by traditional weavers from sustainably sourced wild makenge bush. The Serene Tray comes with some variations occurring due to the handwoven nature of the product.
Measures approximately 45cm diameter
All of our handmade, authentic items are unique, with their own charms and imperfections - just like us! Your purchase supports traditional makers and their families in Zambia so from them to you - thanks!