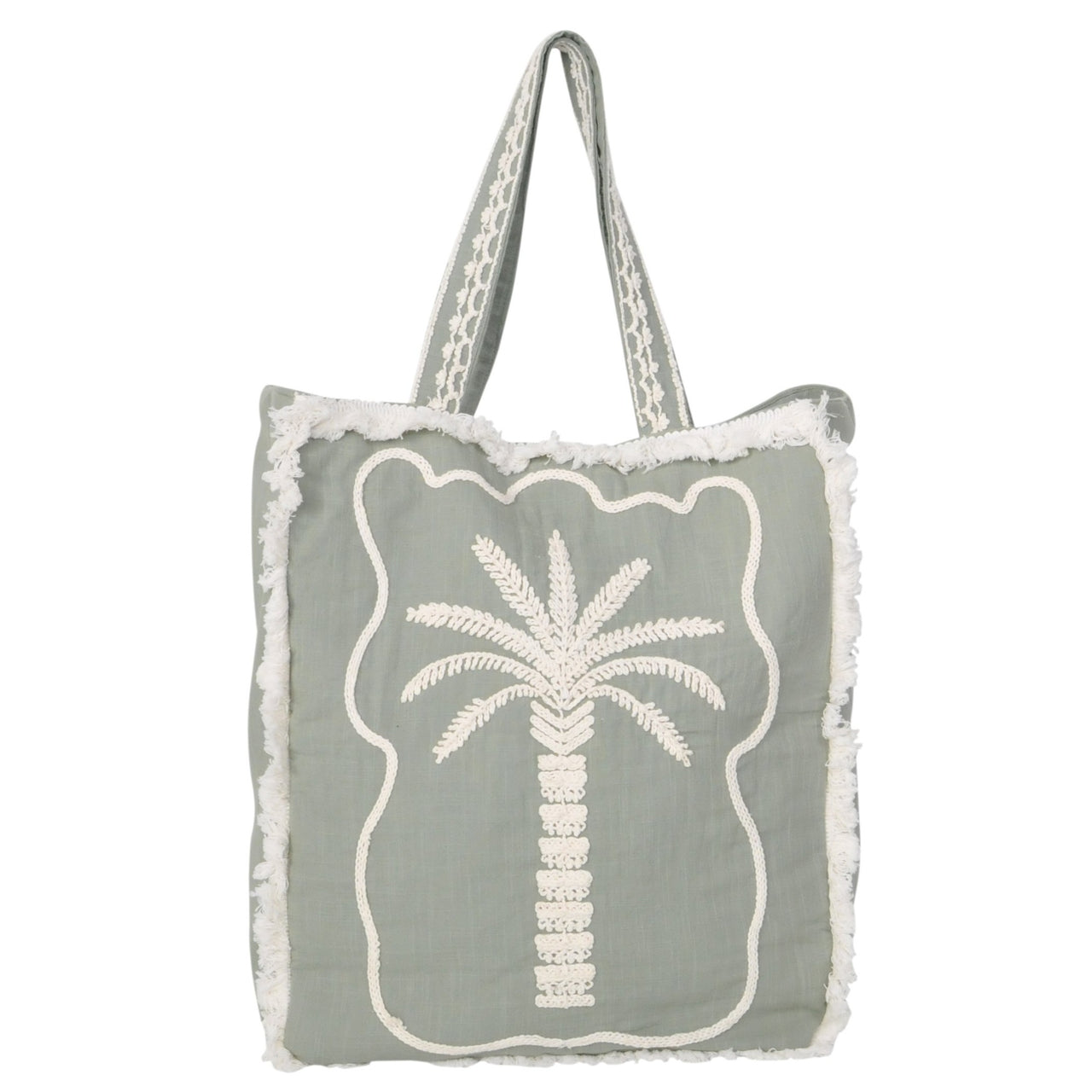 Create a statement with our stunning Palma Tote Bag. In an on-trend sage colour way, it works perfectly with simple denim for a casual look, or dressed up with your favourite patterned dresses.
Our Palma Tote Bag features a natural coloured palm embroidered on to a sage coloured thick quality cotton. This embroidery also extends to the handle, making it a beautifully detailed piece.
One side has fringing sewn around the outside of the palm pattern, while the other side is more simple in design. We love creating pieces that are versatile and can be work several ways!
Measures approximately H42cm x W35cm x D12cm
It also has a magnetic clasp for closure and two internal pockets.