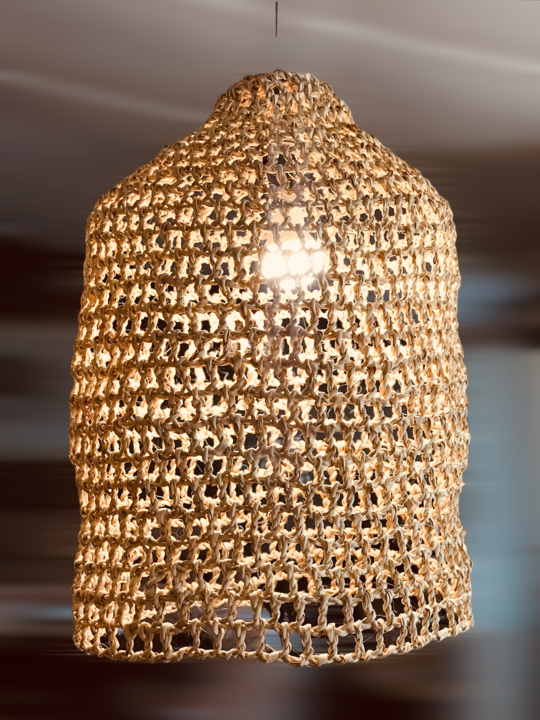 A gorgeous statement woven pendant light, handcrafted with native ilala palm by traditional makers using time-honoured techniques. Twisted and plaited palm leaves form a flexible but strong pendant light with a light ring woven into the basket. Stunning as a single piece, or displayed in sets.
Handcrafted in the Western Province of Zambia, each basket is unique, created with sustainable materials and empowers artisans to continue their craft while supporting their families.

Approximate measurements; Medium- 52cm diameter x 60cm tall, Large- 60cm diameter x 70cm tall. Pendant lights can be reshaped if required by wetting the basket prior to installation and inserting a dry towel inside the basket to shape it to the required dimensions. Let dry overnight.

Keep your pendant light shade clean by dusting or wiping gently with a cloth.

We recommend that your lights be installed by a licensed electrician. Electric light fitting not included.
As these are all hand made, some slight variations may occur with each piece. If a set is purchased, we will ensure your pendant lights match as closely as possible in size.