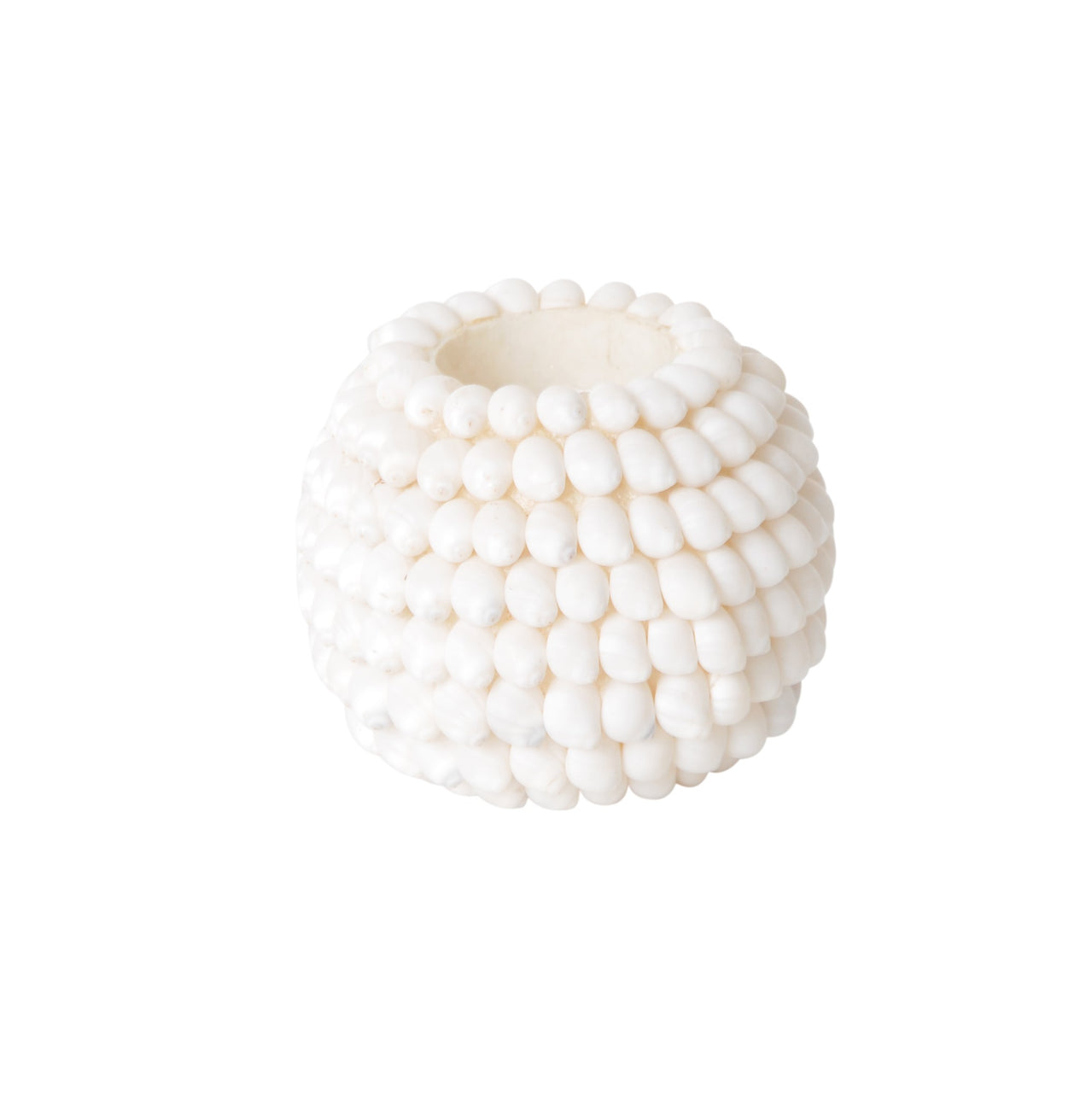 Our Oceana Tea-light Holders are made from beautiful white sea shells on a rounded body, with a section at the top that perfectly fits a tea-light candle.
Would style beautifully in a coastal or bohemian style home, and also makes a great gift idea.
Available in two sizes- small measuring approximately 8cm tall x 10cm wide, and large measuring approximately 12cm tall x 13cm wide.
Add these to your coffee table or sideboard styling, light up a tea-light and create a soft ambience in your living space.
Some slight variations will occur with individual pieces