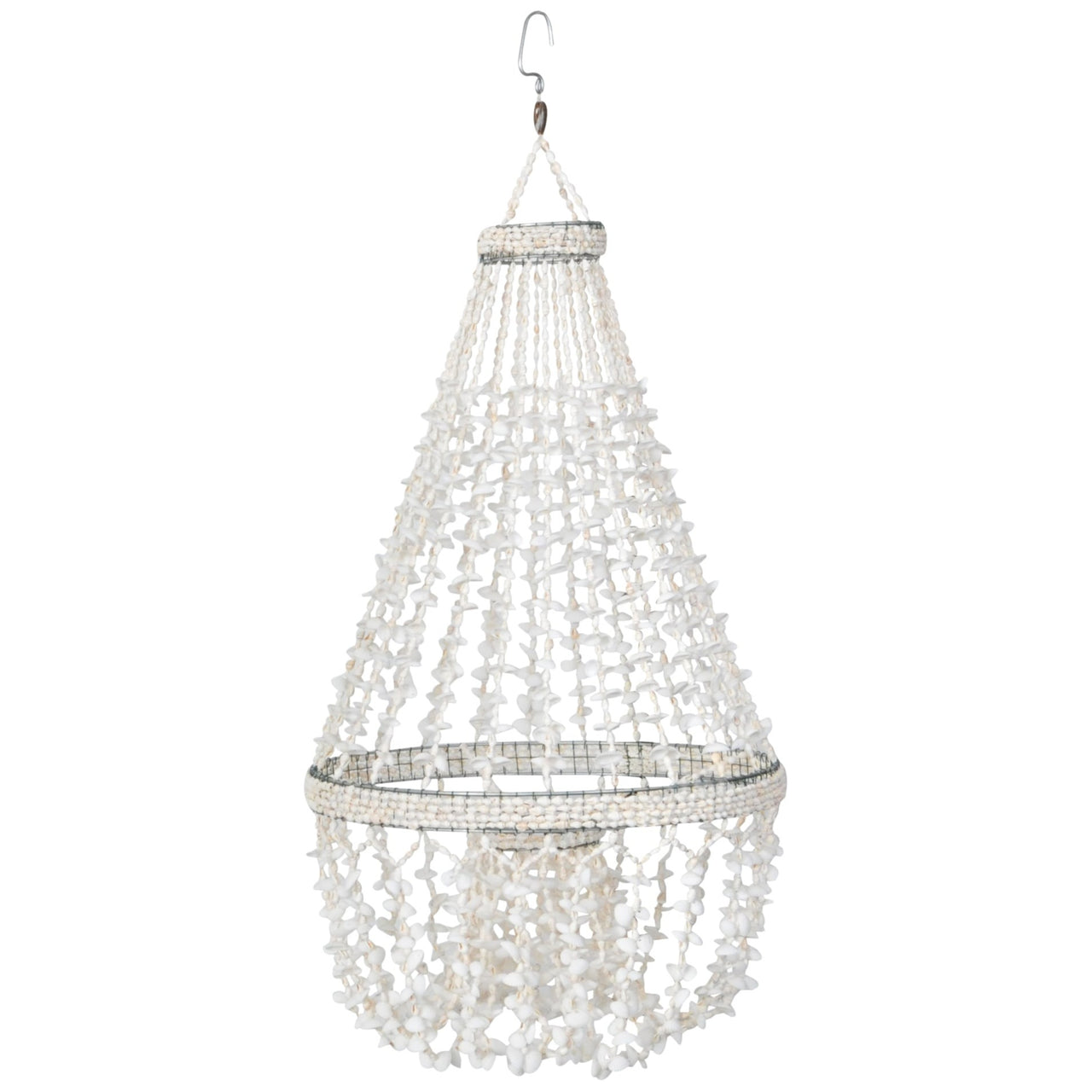 Our Mystic Shell Chandelier is a real statement piece. 
Add this beautiful sea shell chandelier to the corner of a room, or in a protected outdoor area to add a coastal feel to your home.
The perfect coastal bohemian home accessory!
Approximate measurements;
Height (from hook to bottom of chandelier)- 90cm
Diameter- 45cm
As this is a hand made item, some slight variations may occur with individual pieces.