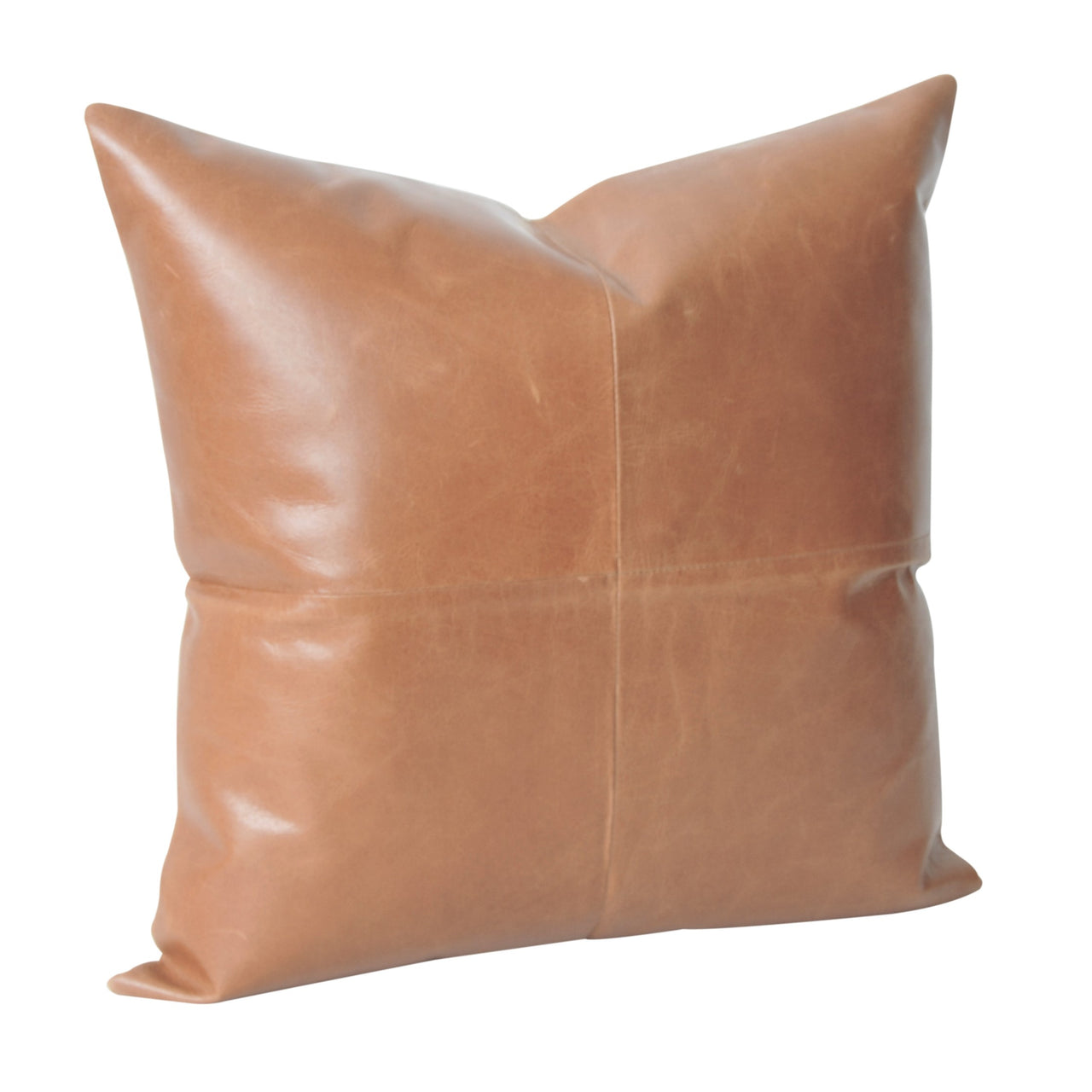 We have recently redesigned our best selling Leather Luxe Cushion. They are made from 100% ethically sourced cow leather- a thicker, better quality leather, with a more desirable finish. 
Our Leather Luxe Cushions measure 50 x 50cm. They feature a cross panel stitch on the front, with a contrasting striped fabric on the back.
Made from 100% quality cow leather
Comes with the option to purchase unfilled or with a quality feather insert. 
NOTE: Oil from a brand new leather cushion may transfer to other fabrics. We recommend avoiding contact from other furnishings for the first few weeks. By placing in the sun for a day or so, it will help settle and soften the leather, as well as dissipate any natural leather smell.
Natural leather is an organic material and our cushions are hand-crafted in a small artisanal workshop; any minor flaws and imperfections are characteristic of the materials and methods and only add to the beauty and character of the product, and are not deemed as a fault.
As this is made of natural materials, some slight variations may occur with individual pieces.