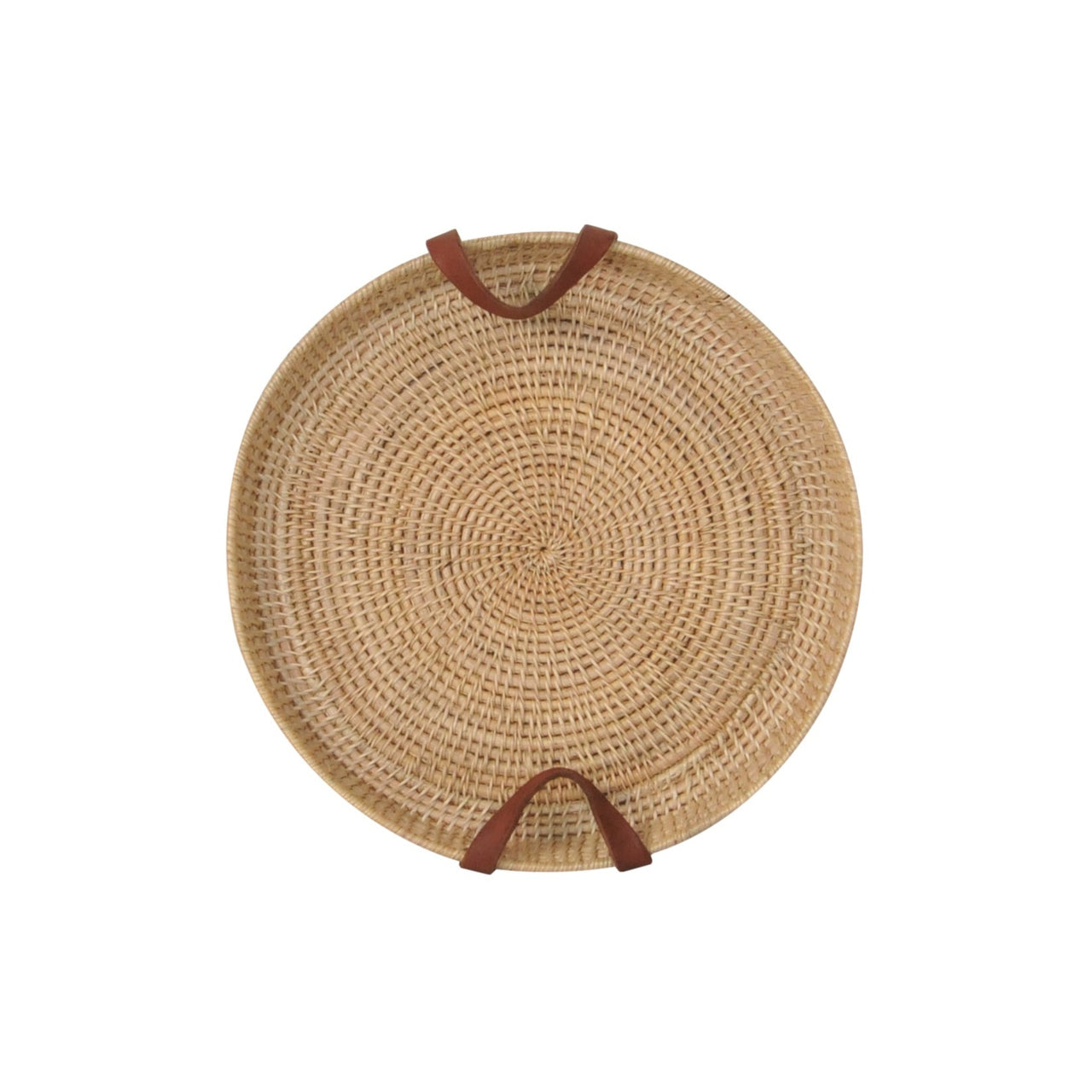 The perfect tray to style on a coffee or dining table, the Kyla Woven Round Tray is a stunning and generously sized tray- sturdy and intricately handwoven from strong makenge root. The leather handles tanned with mimosa add a gorgeous functional detail.  
Handwoven in Zambia's Western Province by traditional weavers from sustainably sourced wild makenge bush.
Available in two sizes:
Medium measures approximately 35cm diameter
Large measures approximately 45cm diameter.
All of our handmade, authentic items are unique, with their own charms and imperfections - just like us! Your purchase supports traditional makers and their families in Zambia so from them to you - thanks!