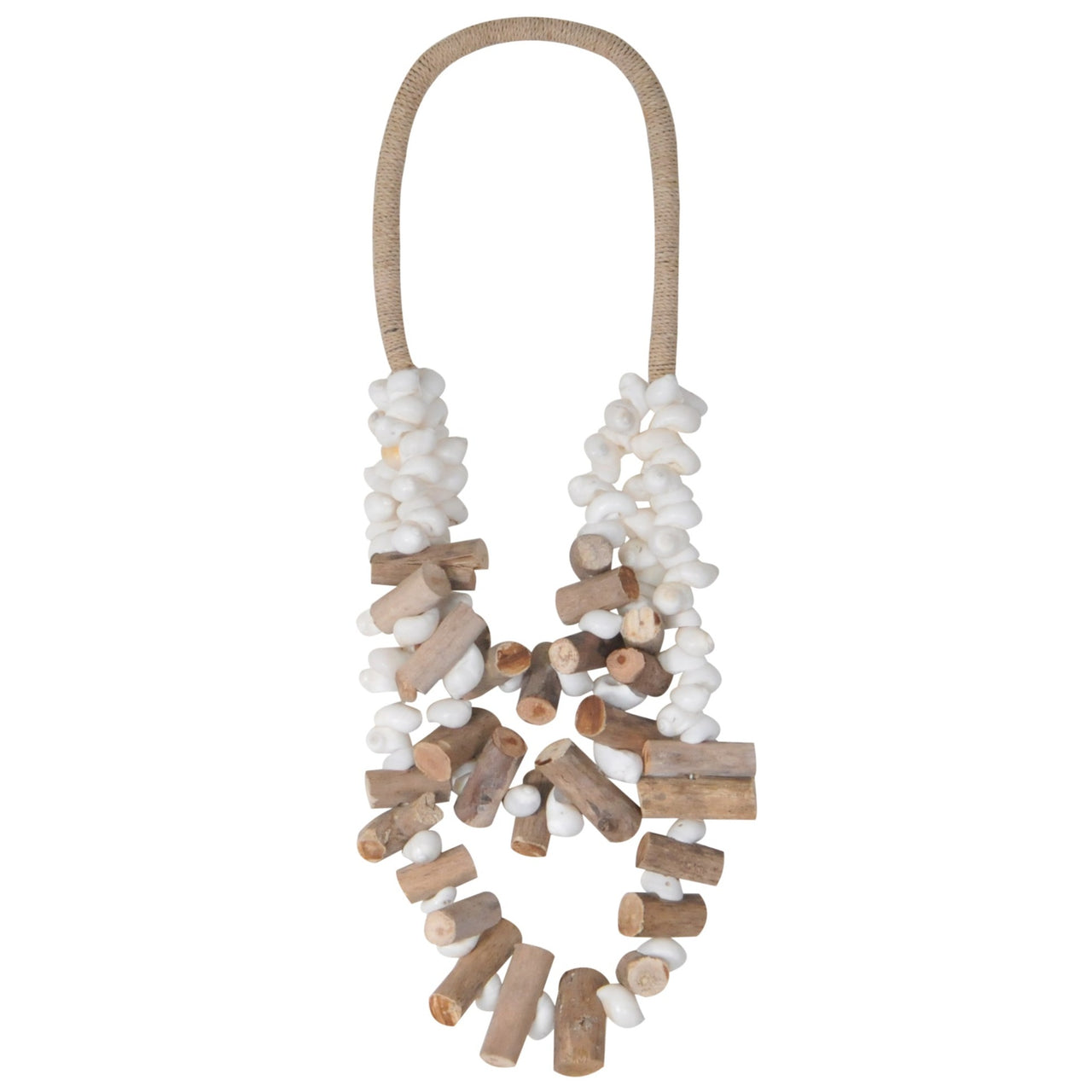 Our Kora Wall Hangings have been created using natural driftwood and white shells. There are so many styling possibilities with this piece. Hang one on a wall, drape over a vase or pot, or lay it down in a beautiful bowl. The ideas are endless.
Measures approximately 50cm long
As this is a hand made item, some slight variations may occur with individual pieces.