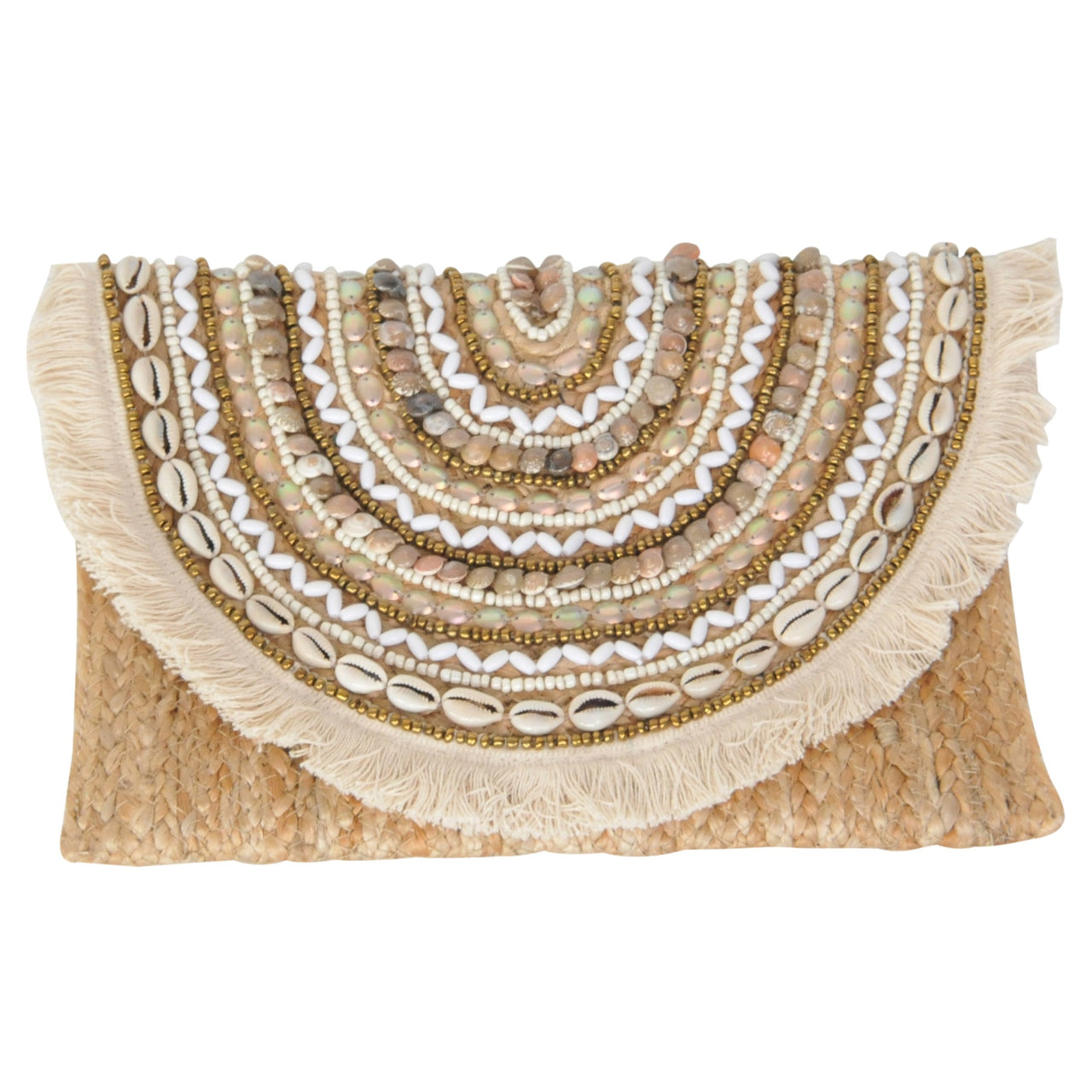 Looking for a special clutch to take you from day to night? Our beautifully detailed Kairi Clutch is just the piece.

Made from a jute body & fully lined on the inside, it features gorgeous shell beading in bronze & natural tones on the front, along with a natural cotton fringed edge on the outside.
This piece comes with a strap attached so can also be used as an over-the-shoulder handbag, or tucked in to use as a hand held clutch.
A magnetic clasp enables this piece to securely close.
Measures approximately 30cm wide x 20cm tall
As this is a hand made item made from organic materials, some slight variations may occur with individual pieces.