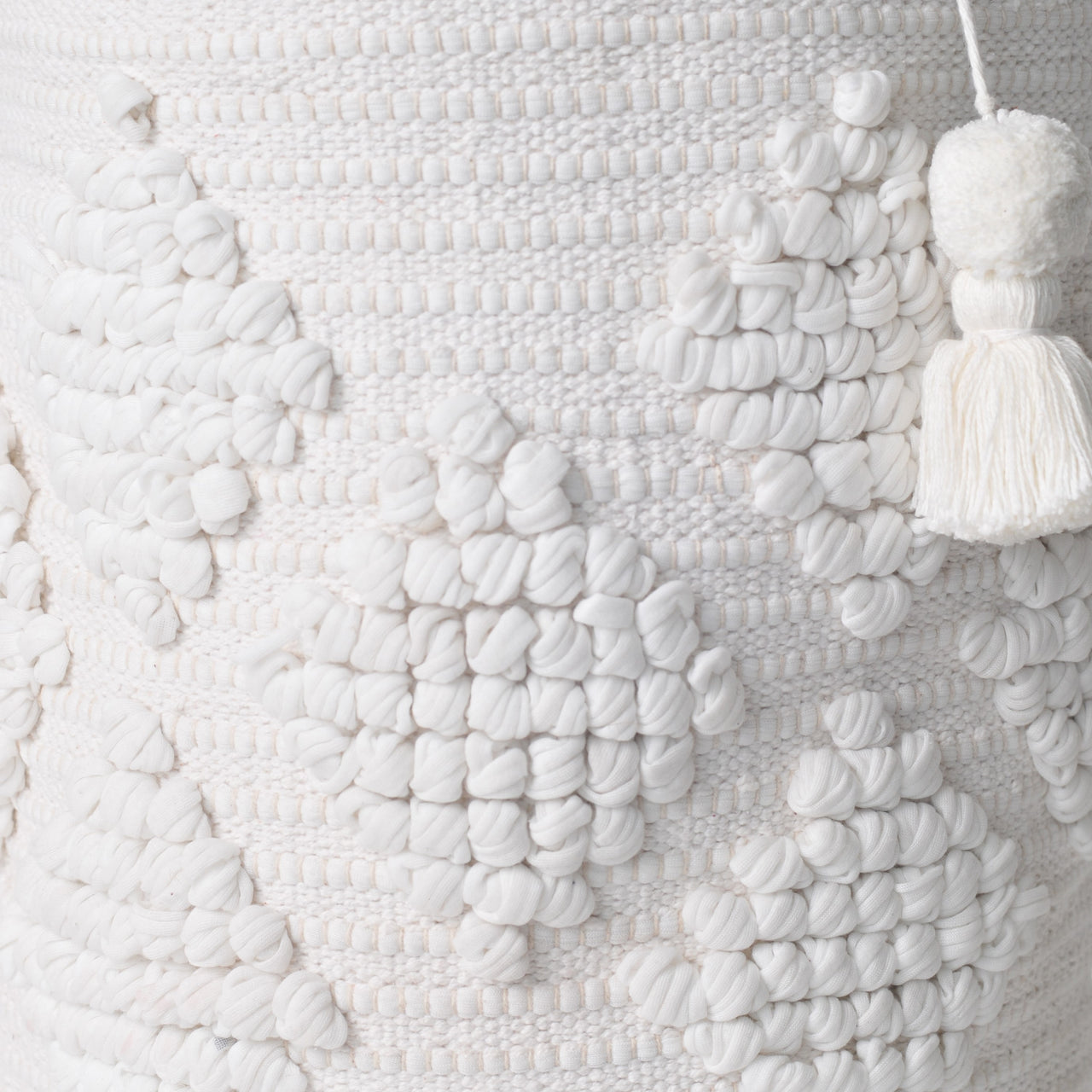 PLEASE NOTE- OUR LATEST SHIPMENT DOESN'T HAVE A POM POM TASSEL ON IT
Our Kai Boho Basket comes in small, medium, and large. The small measures 25cm tall x 22cm diameter- perfect for housing all your petite plants. Medium measures 34cm tall x 25cm diameter, and the large size is 40cm tall x 35cm diameter- making them ideal for larger house plants or storage.
It features a beautiful hand loomed diamond pattern. These make stunning plant holders, but are also great for storage of smaller household items. Would look beautiful in a coastal, bohemian or Hamptons style home.
Materials: Jute interior/ 100% cotton exterior
Care instructions- if you plan on placing a plant inside your basket, we recommend using a plastic pot to house your plant with a saucer underneath (inside the basket). Water your plant in a sink or outside, and wait for it to fully drain before placing your plant back inside. Do not get your basket wet, as it may disintegrate or stain.
As this is a handmade item, some slight variations may occur with individual pieces, including the measurements by a few centimetres.