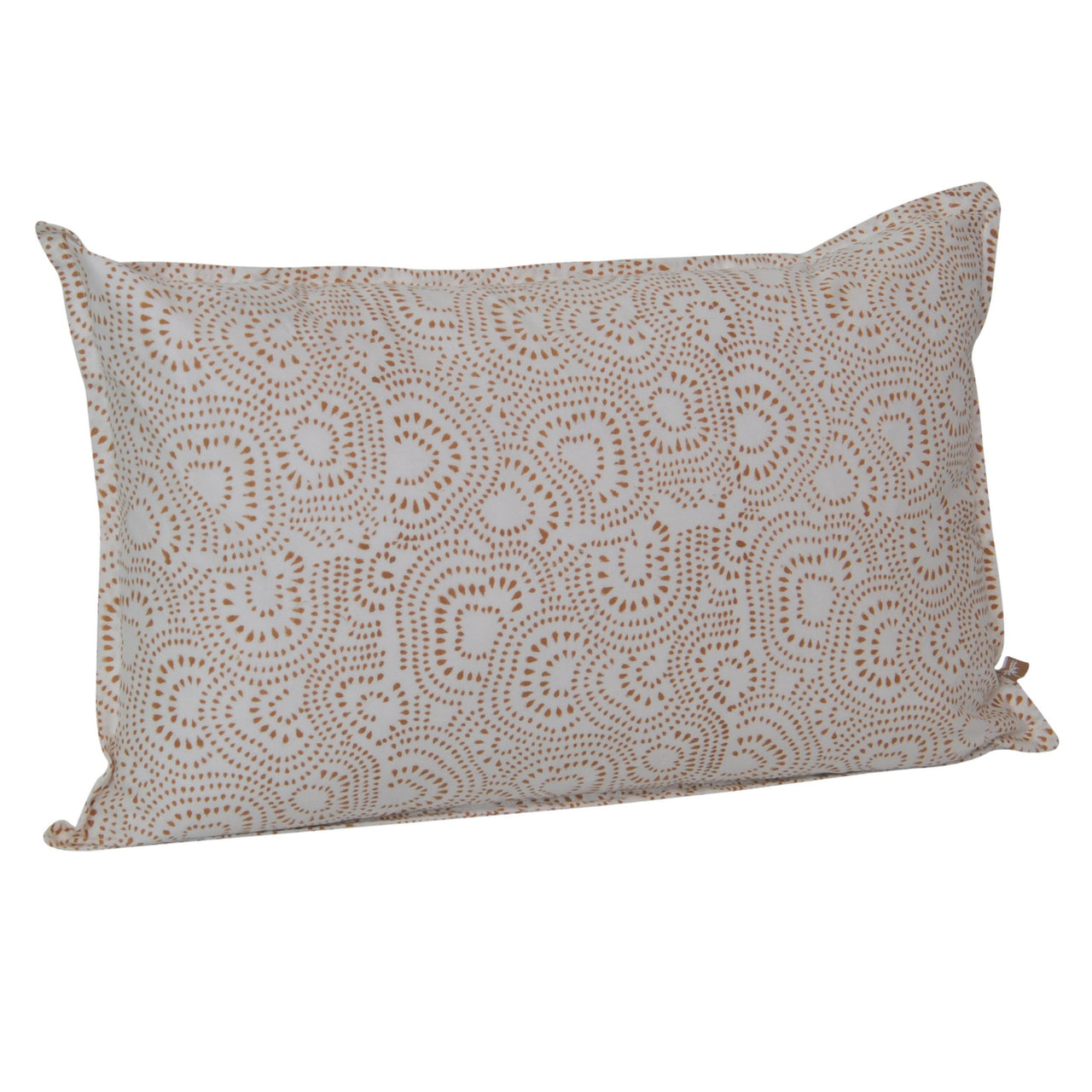 Our Isha Lumbar Cushion is beautifully detailed piece, featuring a rust pattern on a white body, with a simple knife edge around all sides.
Our block-printed range has been developed from thick quality cotton, and made to last. 
This stunning cushion would sit perfectly in a Boho inspired home, but could just as easily work into other genres, such as Coastal & Contemporary. Pairs beautifully with the rest of our block-printed range, or team with with our textured neutrals.
Measures approximately 50 x 30cm, and comes with the option to purchase unfilled or with a plush polyester insert.
Each piece has been hand stamped using traditional wooden block stamps to create a beautiful and traditional pattern. 100% natural dyes have been used, so no two pieces will be exactly the same. If you do purchase a pair, we will do our best to match them up as closely as possible. Keep out of direct sunlight to avoid excessive fading.
As this is a hand made item, some slight variations may occur with individual pieces. Any minor flaws and imperfections are characteristic of the materials, and only add to the beauty and character of the product.