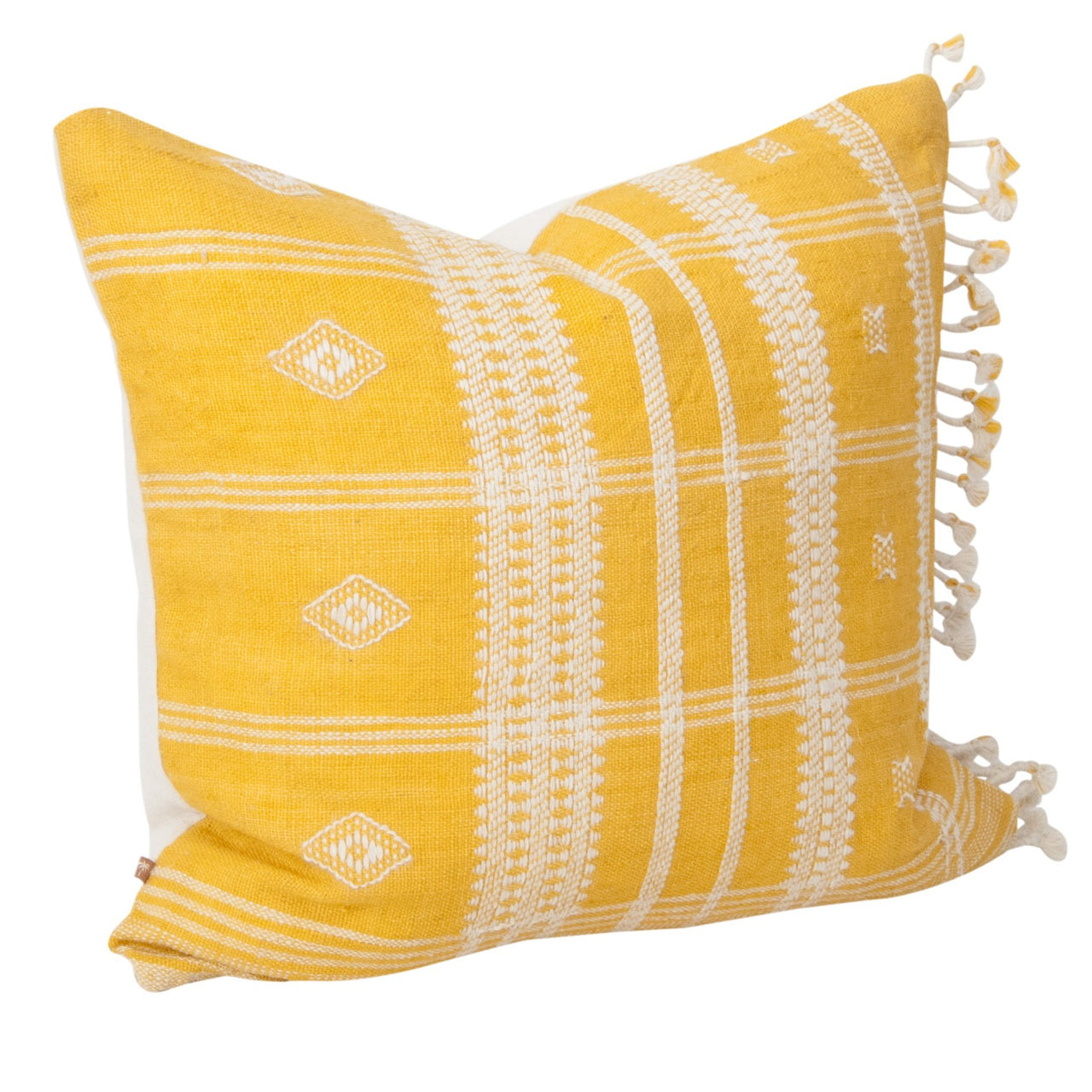 Our Indian Wool Cushions are hand-loomed and naturally dyed, this woollen cushion features a subtle geometric pattern alongside its classic stripes. Finished with a playful fringed edge.
Made from 100% wool blankets that are handwoven on a loom by artisans in India, the fibres are dyed by hand in buckets and dried before weaving. 
The sunshine colour way would style beautifully in a range of home decor styles- from Coastal to Contemporary, or Scandi. Pair it back with our range of neutral textiles, or style it with our block-printed collection for some colour-fun!
Measures approximately 55 x 55cm, and comes with the option to buy unfilled or with a plush feather insert
100% Wool
Handloomed in India.
As this is a hand made item, some slight variations may occur with individual pieces.