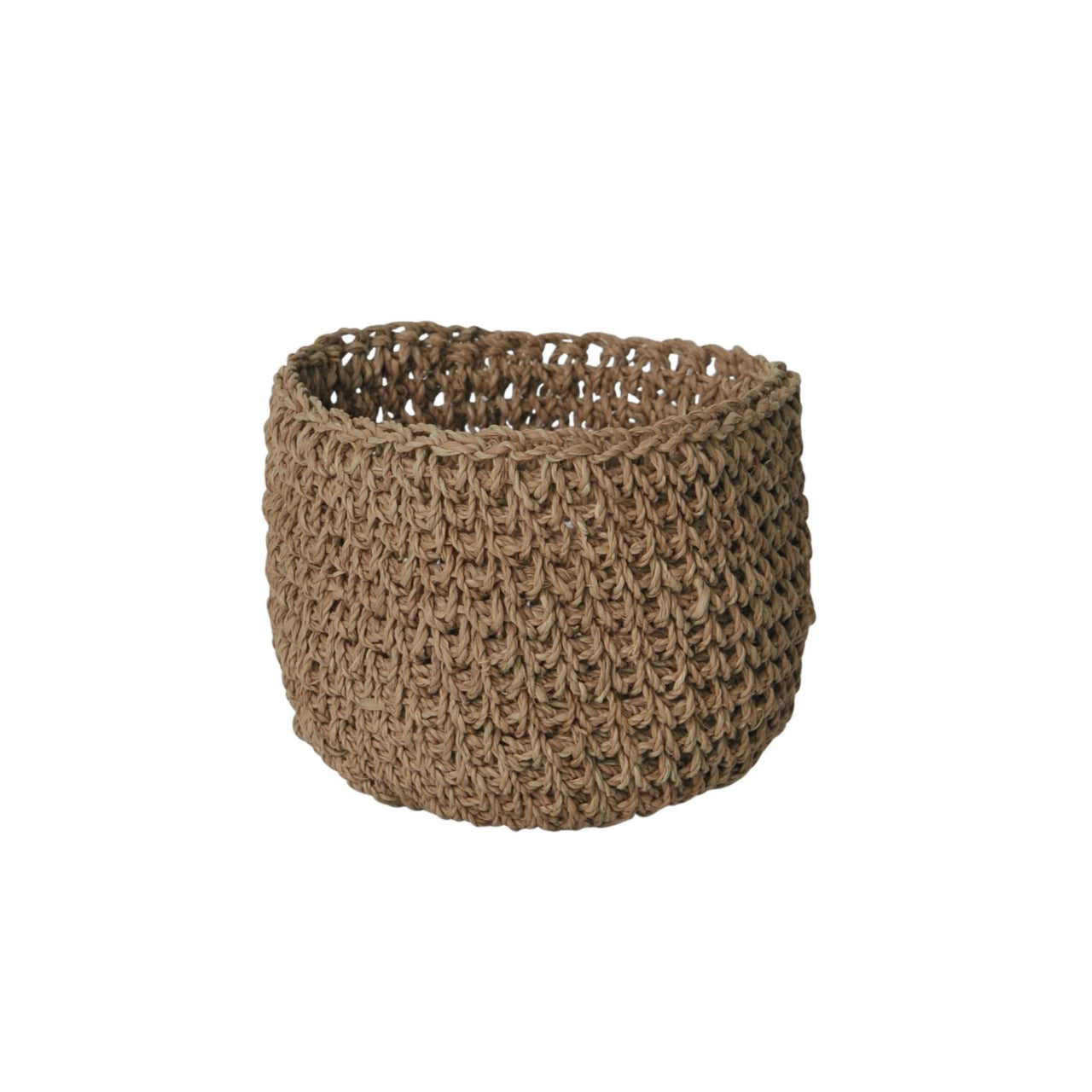 Our Husky Crochet Pots are made from natural jute crocheted into a pot shape. A simple design that would style well in a variety of home decor styles.

They have various uses- from storing odds & ends, to housing small pot plants- they would look great styled on a coffee table or sideboard.
Small measures approximately 10cm tall x 9cm wide, Medium measures approximately 12cm tall x 12cm wide & Large measures approximately 12cm tall x 15cm wide.
As these are a hand made item, some slight variations may occur with individual pieces.