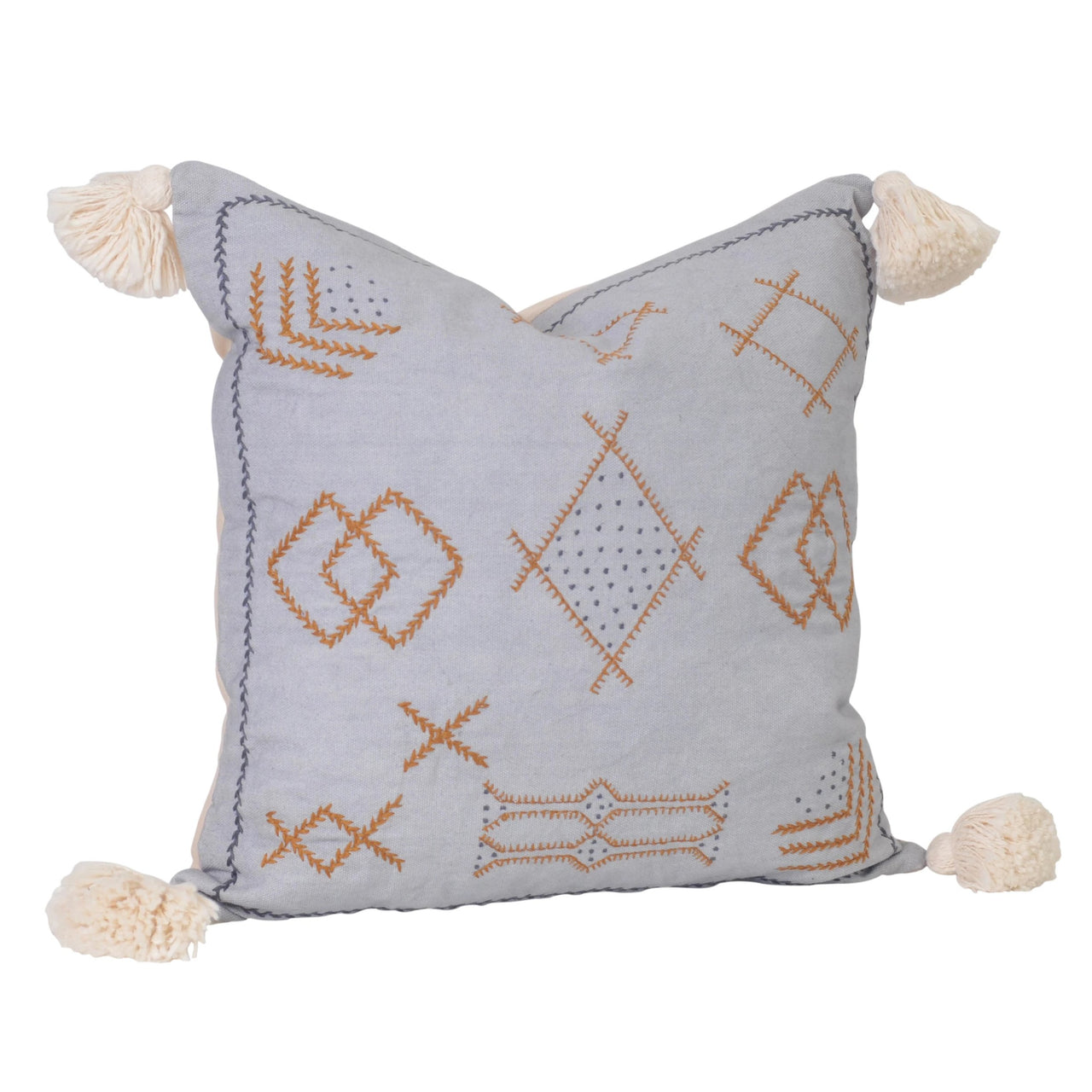 Our Flynn Folk Cushion is beautifully detailed with rows of intricate stitching in mustard and deep blue/grey, on a light blue/grey body. Taking inspiration from the popular cactus silk cushion, our Folk Cushion range have been developed from thick quality cotton, and made to last. Finished with a chunky natural tassel on each corner for added texture.

This stunning colour way would sit perfectly in a Hamptons or Coastal inspired home, but could just as easily work into other genres, such as Boho & Contemporary. Pair it back with other cushions from our Folk Cushion range, or team it with one of our popular neutral cushions.
Measures approximately 50 x 50cm, with the option to buy unfilled or with a quality feather insert. 
As this is a hand made item, some slight variations may occur with individual pieces. Any minor flaws and imperfections are characteristic of the materials, and only add to the beauty and character of the product.