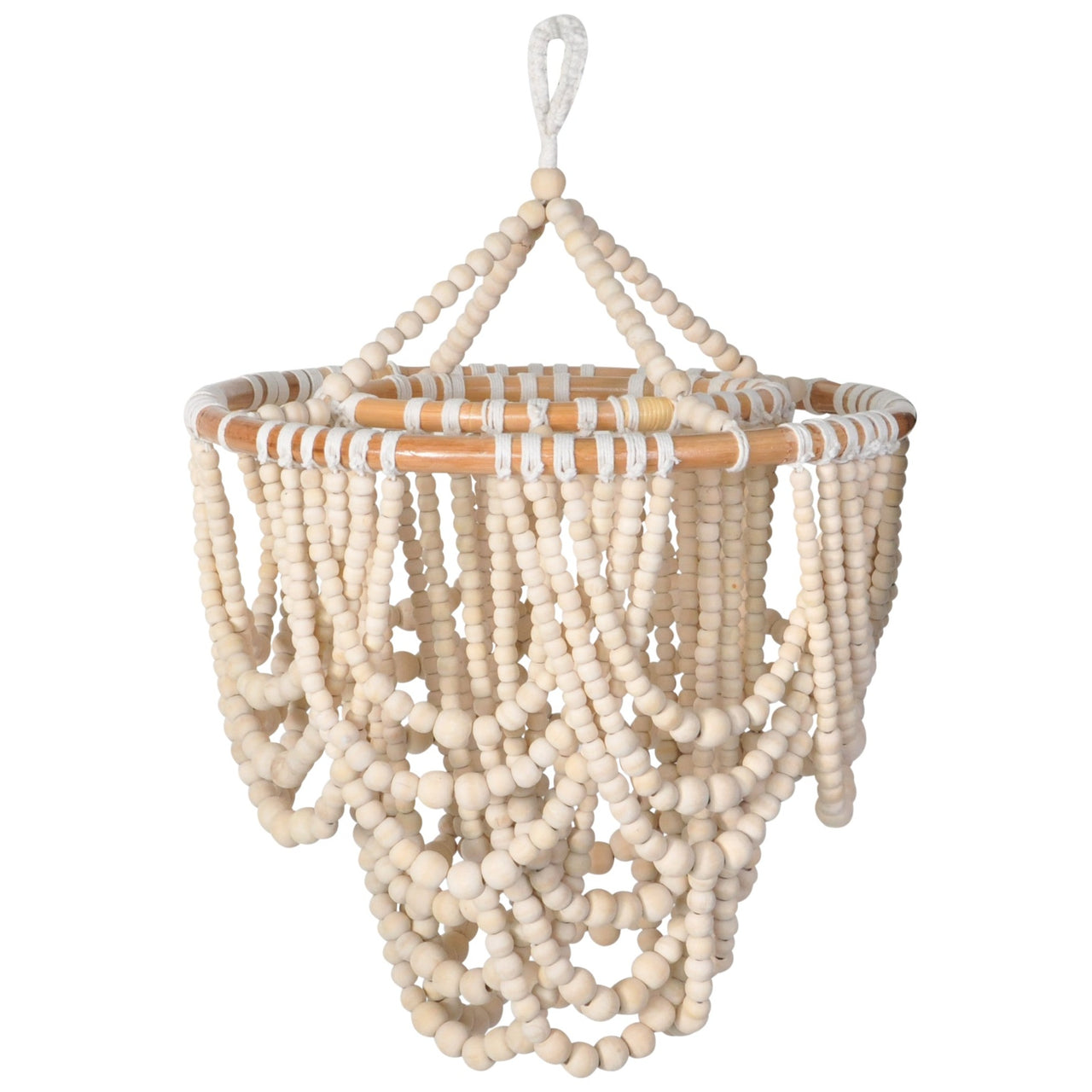 Our Emily Beaded Chandelier is a beautiful addition to any room. It can be hung with or without the electrical component, as a decorative piece or functional light.

No electrical components are included with this chandelier. A qualified electrician must drop a pendant kit through the centre. 
Measures approximately;
Diameter- 43cm
Height (from hook to bottom of pendant)- 60cm 
Weight- approximately 3.5kg
Each chandelier is handmade and slight variations may occur.
Image 2 is a representation of what this chandelier looks like hung in a room. The true style of the chandelier is represented in image 1.