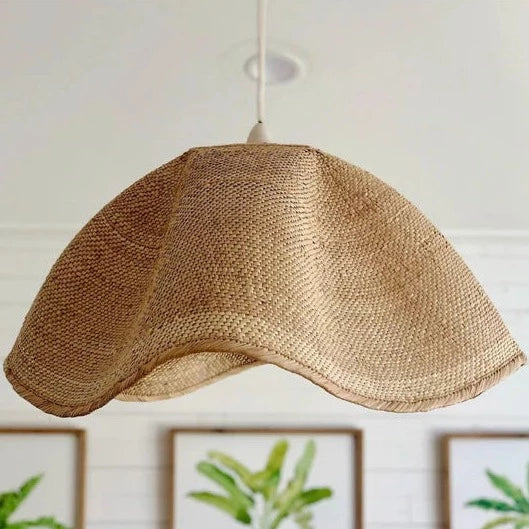 A gorgeous woven basket pendant light shade, handcrafted with native ilala palm by traditional makers using time-honoured techniques.

Our stunning dancing baskets, with their warm tones and beautiful weave, have been transformed into a beautiful, softly curving pendant lightshade with a light ring woven into the basket.

Handcrafted in the Southern Province of Zambia, home of the stunning Victoria Falls and Zambezi River. Each basket is unique, created with sustainable materials and empowers artisans to continue their craft while supporting their families.

Pendant lights can be reshaped if required by wetting the basket prior to installation and inserting a dry towel inside the basket to shape it to the required dimensions. Let dry overnight.
Measures approximately 60-65cm in diameter.

Keep your pendant light shade clean by dusting or wiping gently with a cloth.

We recommend that your lights be installed by a licensed electrician. Electric light fitting not included