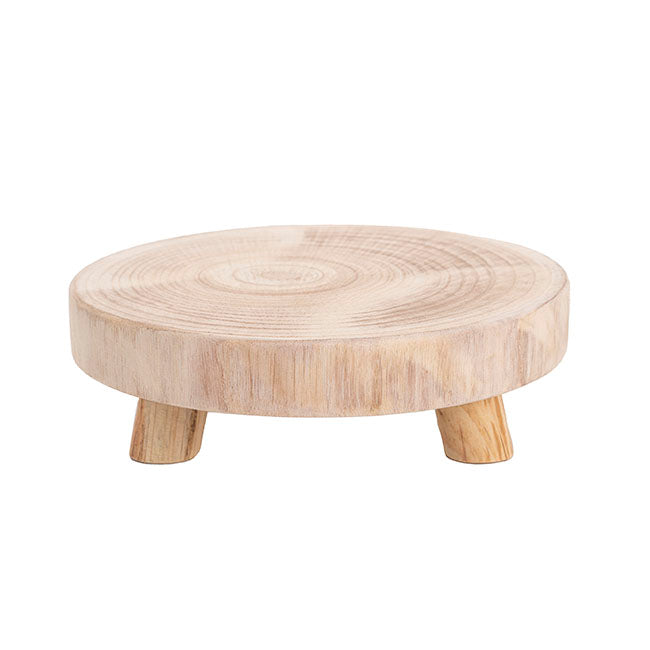 Elevated from the ground, our Cooper Wooden Footed Trays help display your decorations & food in style. Another creative way they can be used is as a mini stool for kids tea parties or picnics in the garden.
The riser has a smooth finish and is made from paulownia wood, making it lightweight and not heavy. 

Medium measures approximately 35cm in diameter and 12cm in height. Large measures approximately 41cm in diameter and 15cm in height. The thickness of the wooden top is approximately 4cm.
Please note: This is a natural product and the item you receive may differ from the website picture. The product may also slightly vary from piece to piece. Small variations of colour, shape, and cracks may be expected when receiving items. The size is an approximation only and the shape can often be irregular.
Storage Instructions: Because this is a natural product, we recommend storing it in a watertight, cool, dry place. Exposure to damp environments may cause damage to the product.