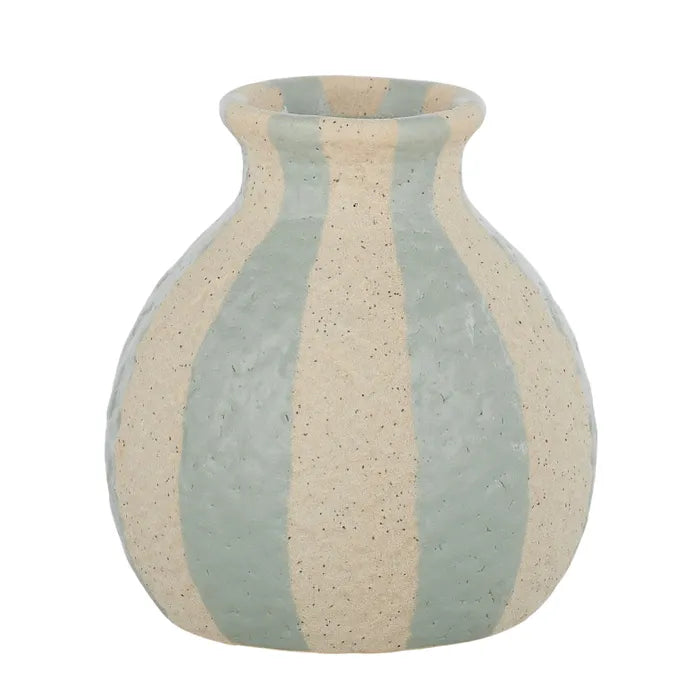 Our Carla Striped Ceramic Vase in sky is a beautiful decorative vase. It is not only eye-catching on its own, but pairs perfectly with our extensive range of artificial stems, or grouped with our other ceramic vessels.
Measures approximately 11 x 12cm
This ceramic vase is handmade. Due to the nature of handmade items, there may be slight variations between each piece.