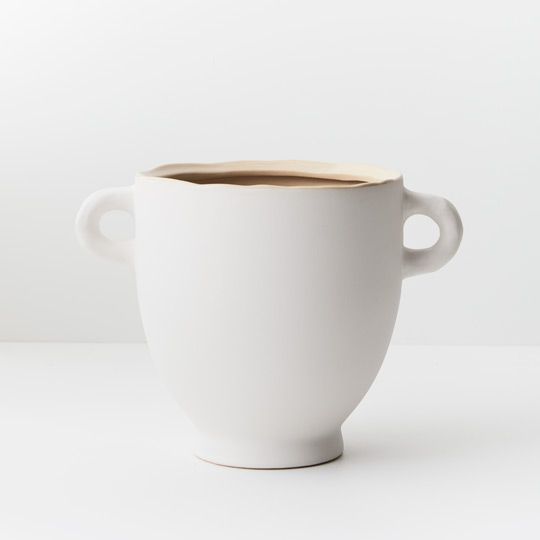 Our Capo Vase features an organic white matte outer finish with a soft beige internal glaze. The perfect vessel to style your plants in any space.
Select from our extensive range of artificial flowers to complement.
This ceramic pot is handmade. Due to the nature of handmade items, there may be slight variations in the size, surface texture, glaze consistency, colour or tone of the vase.
This pot is suitable for indoor use and does not have a drainage hole.
Measures approximately 18.5cm high x 25cm diameter.
Unfortunately due to the delicate nature of this product, it can not be shipped internationally