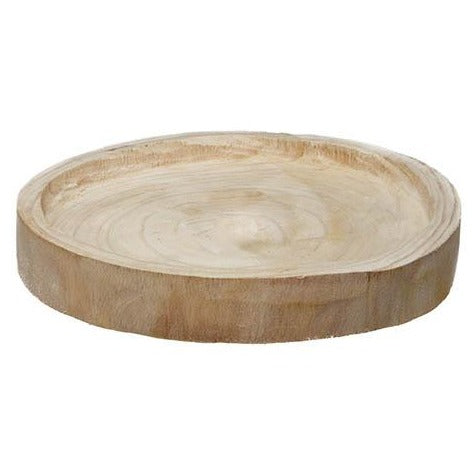 Our Canyon Round Wooden Tray adds an instant rustic feel to any space. Each slice features a cut-out section, making them great to style as a centerpiece. Fill them with your favourite decor pieces, such as candles, shells, crystals, etc.
Measures approximately 29cm diameter x 4cm high
Note: Wood slice sizing and shape may slightly vary from piece to piece as this is a natural product. Variations of colour, shape, and cracks may be expected when receiving items. Bark may also be present on the outer edge.