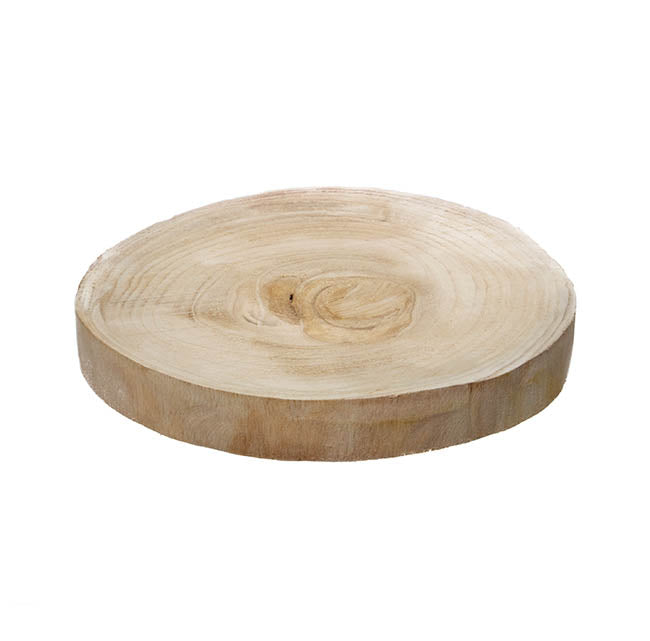 Our Canyon Round Wooden Slab is perfect for displaying candles, small vases, shells, crystals and more. 
Note: This is a natural product and the item you receive may differ from the website picture. The product may also slightly vary from piece to piece. Variations of colour, shape, and cracks may be expected when receiving items.

Measures approximately 25cm diameter x 3cm high
The size is an approximation only, and the shape can often be irregular. Some slices may feature small holes and some may have bark on the outside.
 Storage Instructions: Because this is a natural product, we recommend storing it in a watertight, cool, dry place. Exposure to damp environments may cause damage to the product.