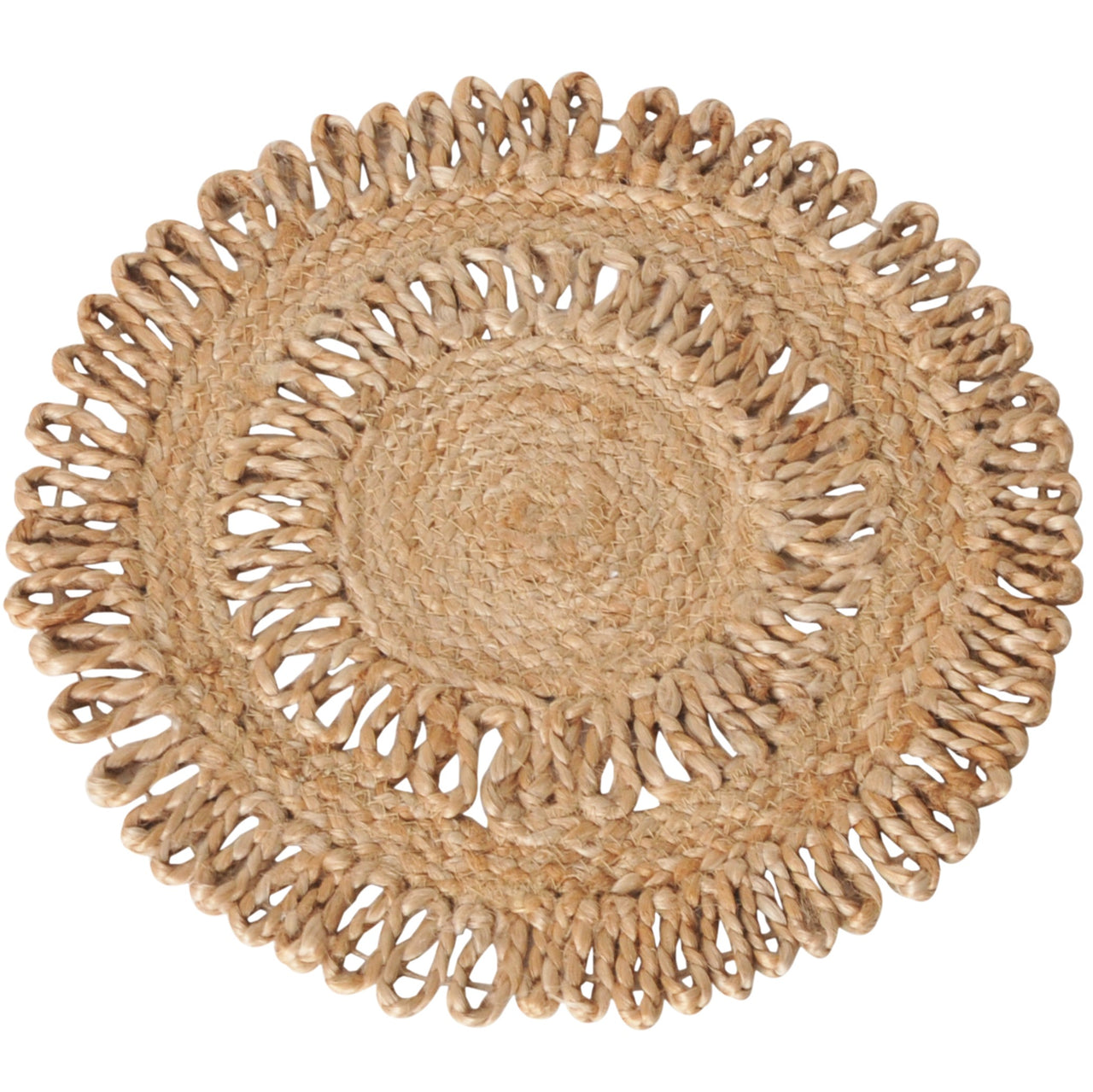 Our Cali Jute Placemats are made from 100% jute- a fast-growing, renewable natural fibre. Woven into a unique & stylish pattern, these placemats are a beautiful statement piece on their own, or as a table setting.
With the option to buy individually, or as a set of 4, you can choose how you would like to use these in your home.
A practical, yet stunning piece that would fit into a variety of home decor styles. Being a natural product, it could work in coastal, bohemian, contemporary, tribal or even Scandinavian aesthetics.
Matching coasters also available.
Measures approximately 40cm wide.
As these are made of natural materials, some slight variations may occur with individual pieces.